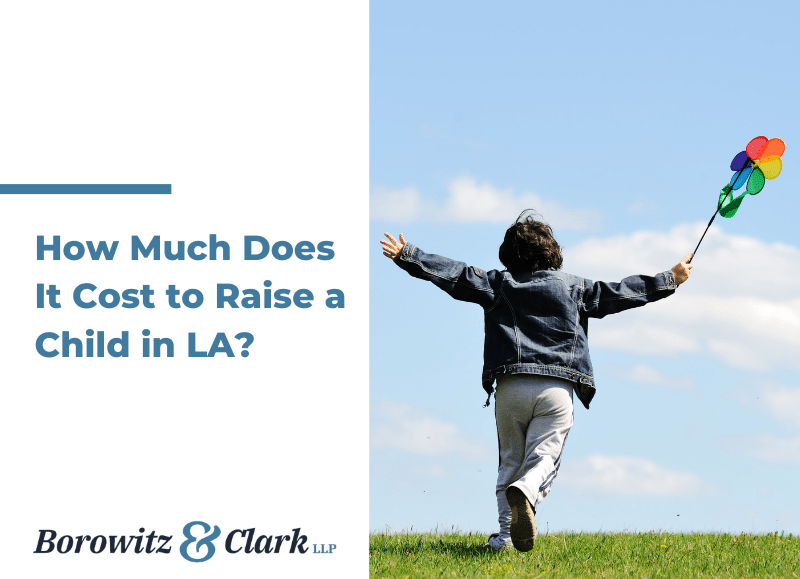 Table of Contents
$233,610.
That's the magic number of how much it costs to raise a child from birth through age 17 in the United States today. We love our kids so it's well worth the expense, but consider this. That stunning figure doesn't take into account the cost of college, which leaves many families struggling with debt. Plus, the nearly quarter-million-dollar price tag is a national average and doesn't reflect raising a child in an expensive city like Los Angeles where the overall cost of living is 44% higher than the rest of the country.
From housing to healthcare, virtually everything costs more in L.A., but when you add a child or two into the mix, just how costly is it? By adjusting the national figure to account for the crazy expense of LA's "sunshine tax" your total comes to $336,398 thank you very much. Let's break things down by category.
The Cost of Daycare in L.A.
Many households in California are dual income, meaning that both parents depend on a paycheck to meet expenses. Therefore, a need for quality daycare arises when two working parents are raising a child. In California, the average cost of infant daycare in a certified facility is $17,384 annually or $1,448 monthly, a steep figure that is roughly equivalent to a mortgage or rental payment in many other regions of the country.
Daycare in L.A. does become less expensive as children grow to pre-school age. Parents of a 3- or 4-year-old may expect to pay around $12,168 annually in a professional daycare center, according to kidsdata.org. And once children enroll in public school, they will have a variety of state-funded aftercare programs available to them. Silver linings!
Buying a House and Having Kids
When people are ready to start a family, one of the first things that comes to mind is buying a house and planting roots. Juggling a mortgage along with a couple of kids will make finances even tighter, and some may wonder: is it even possible? With the median home value in Los Angeles County exceeding $920,000, how can ordinary families get by?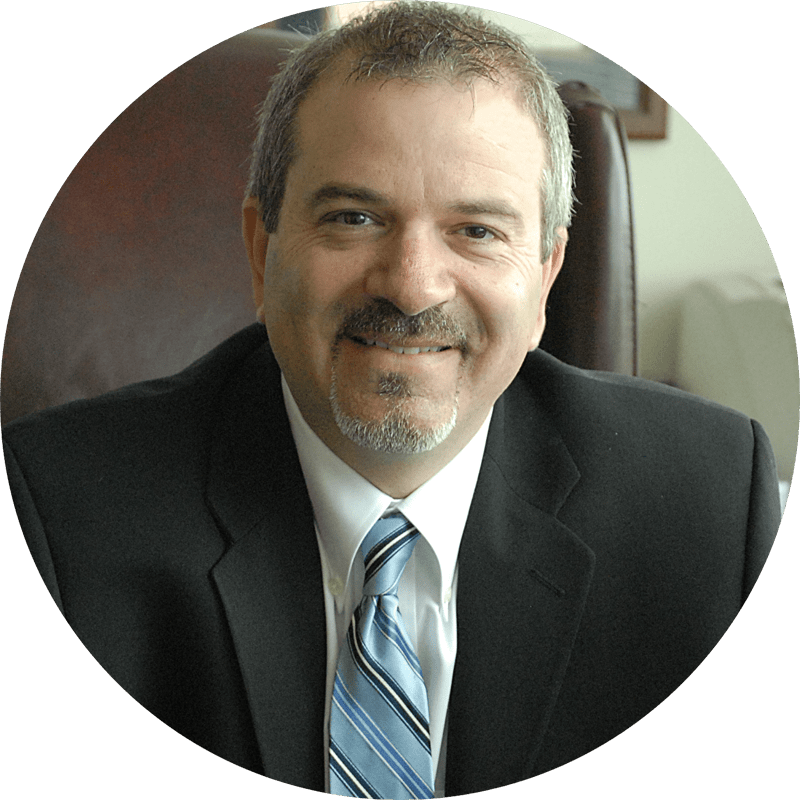 An expert tip from Barry
Branching out from Los Angeles County into neighboring San Bernardino and Riverside counties is a proven cost-cutting strategy. Moving a bit off the beaten path (hello, Joshua Tree) can literally save your family hundreds of thousands of dollars in housing costs.
Even in Los Angeles County, buying a home may still be more affordable than renting an apartment, as a typical one-bedroom has climbed to a high of $1,610 monthly, a fact which speaks to the current sizzling state of the real estate market. On the other hand, renting may be a viable short-term option for families who don't have enough money saved to shell out a down payment on a house.
Healthcare Expenses
Premiums on health insurance have been steadily rising, even for employees who have solid plans through their employers. For those without insurance, the State of California offers Medi-Cal for low-income families and individuals who meet certain qualifications.
But how much will healthcare cost an "average" family, which in Los Angeles translates as earning a median annual household income of $49,682? Since healthcare plans vary so widely and legislation is constantly in flux, it is not realistic to identify an "average" healthcare cost, but a broad range starting at $200 monthly per child is a fair estimate, especially when other health-related costs are factored in.
Apart from insurance, healthcare may also include items such as diapers and food. California parents may spend $60 monthly on disposable diapers and another $60 monthly on infant formula. The statewide sales tax rate of 7.25%, the highest in the nation, contributes to the overall cost of living and raising a child (and it's up to 10.25% in some parts of Los Angeles County).
The costs may be seemingly endless, but there are ways to save for those willing to live on the frugal side.
Tips for Saving Money and Raising a Family in L.A.
You can't change the sales tax rate or the astronomical cost of utilities, but you can take control of other aspects of your budget. You decide how much — or how little — money you spend on entertainment and other luxuries. Here are a few ways to help you get started on a savings plan with kids.
Hold off on the Smartphone
Does your 8-year-old really need the latest, greatest version of the iPhone? Parents enjoy giving their children the best of everything, but some things simply aren't necessary. While the latest and greatest model can be particularly tempting, you can rest assured that a new one will be out in the not-too-distant future, making even the newest one soon obsolete. If the phone isn't broken, there's really no need to replace it.
Get Outdoors
You've said "no" to the smartphone, so now it's time to say "yes" to Mother Nature! With nearly 300 days of sunshine per year, L.A. is the perfect place to lace up your sneakers and have some good old-fashioned, FREE fun with your kids! Kick around a soccer ball, head to the playground, take a windswept walk on the beach, or even go for an adventurous hike to a waterfall. In LA, some of the best things in life really are free.
See also: Saving Money in LA: Free Museum Days for the Family
Be a Bargain Shopper
But not everything is free! While you don't have to make all your purchases at the dollar store, you can cut corners in plenty of areas, including grocery shopping. Stores like Food 4 Less cater to bargain hunters and are an easy way to save a few bucks.
Clothing, toys, books, and extracurricular activities are just a few miscellaneous expenses that parents will inevitably encounter as they do the important job of raising the next generation. The good news is that, unlike a mortgage or healthcare, these are discretionary expenses that a parent can opt in or out of at any time.
There's no doubt that raising a child in L.A. is an increasingly expensive proposition. But with a few adjustments, you can ease the financial burden while savoring precious quality time with your kids.
If you're struggling with debt in Los Angeles, we may be able to help. Contact us today for a free debt evaluation.
Like this post? Check out more of our "Saving Money in LA" series below: