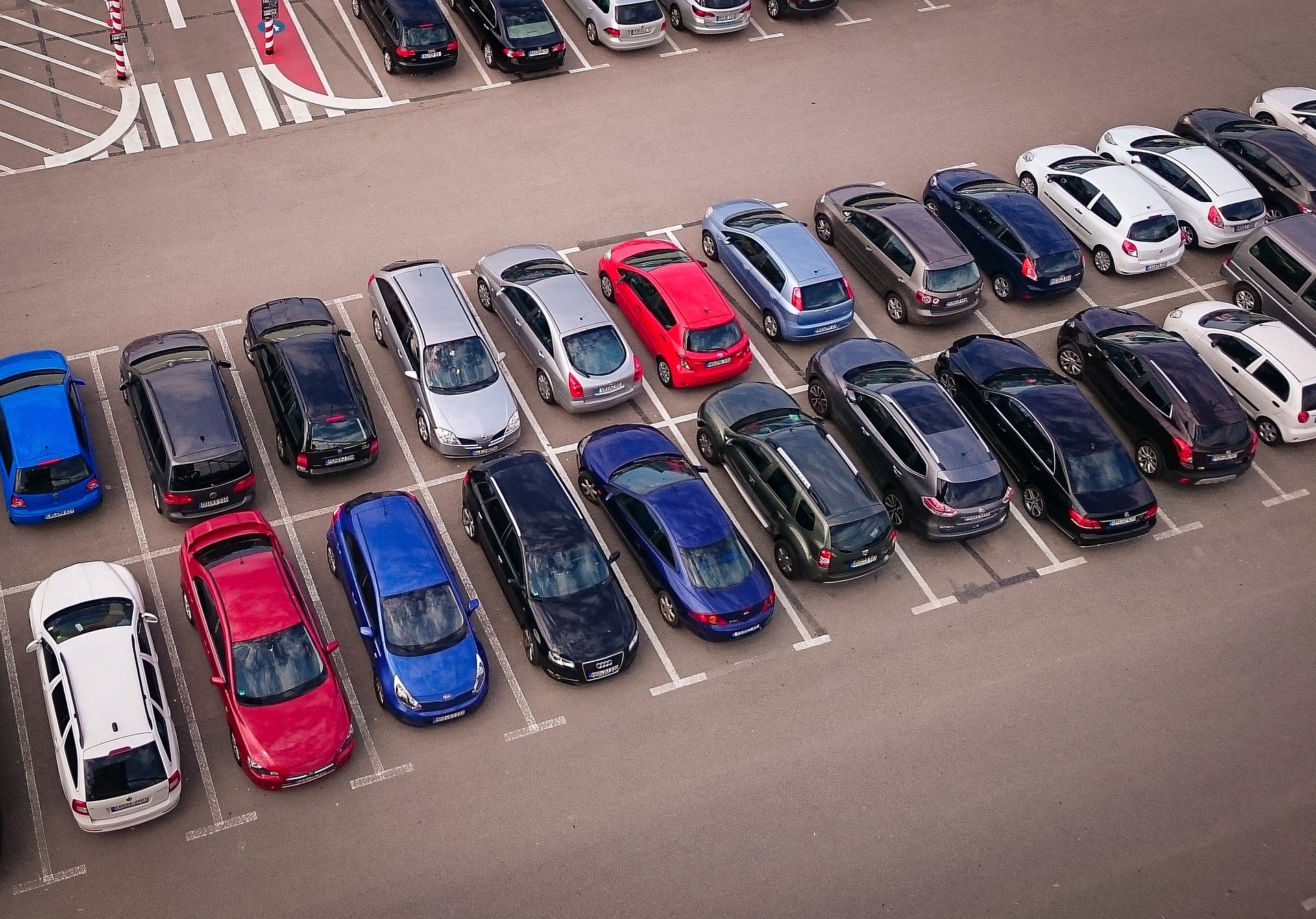 Table of Contents
The cost of living in Los Angeles isn't cheap, and when you factor in what you pay for car or transportation expenses, that's an extra $3,768 a year. And traffic volumes are increasing every year in California, adding to our costs both in time and money.
While we've recently written some tips about going carless in Los Angeles, that's just not an option for some people who need a more convenient way to get to work or pick up their children from school. So, how do we save money in the city while still being a regular driver? We can start by tackling parking costs.
Not surprisingly, your smartphone may be your best friend for saving money, particularly when it comes to parking. We'll take a look at the top five apps for saving money on parking in L.A., or alternatives to parking:
LA Express Park uses an innovative parking management strategy with real-time updates on pricing based on the time of day and number of hours you'll be parked. It was created as part of the Los Angeles Congestion Reduction Demonstration, with $15 million in grants from the U.S. Department of Transportation and $3.5 million in city funds. The purpose of the program is to increase the availability of limited parking spaces, reduce traffic congestion and air pollution, and encourage using alternative modes of transportation.
You can plan ahead by selecting the area where you would like to park on the map or typing in your destination into a search box, then choosing the date and time, how long you plan to be there, and the price range you'd like to pay. This will then show you what areas are available to you to park in based on your maximum limit — for one hour it could be $5.40, for example.
You also can check out real-time traffic via the Los Angeles Department of Transportation to not only plan where and when to park, but how fast you may be able to get there.
Booking a parking spot ahead of time has become increasingly popular in metro regions around the country, and SpotHero touts itself as the No. 1-downloaded parking app in Los Angeles. You set your times in advance to guarantee a reservation at a garage, lot, or valet, and can search by address, landmark, or neighborhood. Then, you'll use a QR code on your mobile pass to access your spot.
On the SpotHero website, you can type in an address, event, venue, airport or city and the app will give you parking options, which include price and the walking distance from the space to the destination. You can even filter the various parking options by type (such as valet, easy in and out, etc). SpotHero offers individual parking reservations and also has a monthly option that you can take advantage of in a number of cities across the country (for when you are traveling).
For $5, you can get a self-park covered spot in a garage for three hours in Little Tokyo, and get some tips along with your reservation: there's no in/out privileges, and you should enter from a certain street, for example.
SpotHero works with hourly parking as well as monthly and offers a $5 deal for referrals, similar to how ride-share services advertise codes for friends and family.
Like SpotHero, ParkMe shows you the closest reservable parking spots in your area, along with telling you how full they are. You can filter by amenities — covered parking, EV charger, open 24/7 — or sort by most popular. There's also a section on the website that shows airports, restaurants, stadiums, venues, schools, and more. They also tell you how full various parking locations are, by percent utilized, and include the prices of various spots right on the interactive map, so its easy to compare price differences at a glance.
ParkMe also offers some "pro tips," including where to park if you have an electric car, parking for free at any of the Metro rail lots, and avoiding street parking tickets. The cool thing about ParkMe is it's based in Santa Monica, but its comprehensive parking database includes more than 31 million spaces in 3,200 cities and 64 countries.
ParkMe also powers events on its homepage through Eventful, so if you're not sure what to do tonight, they may have something you'll be interested in. The app can be accessed on your Apple, Android, or Windows phone, in addition to in-car navigation systems and GPS.
If you're less of a planner and don't want to pre-purchase parking, you probably still use a navigation app like Waze or Google Maps to get around town. These apps are incredibly helpful in suggesting new routes based on traffic in real time, and Waze's users also can report accidents, road damage, and police activity nearby.
You've also probably heard that Google Maps just added a feature to show the location of where you've parked your car, though if you have iOS, you already can access that information by swiping left on your phone. With Google Maps, you also can now share your location with friends.
Meanwhile, if you have friends on the Waze app and are attending an event together via Facebook or iCal RSVP and using the app at the same time, you'll know what time they've started their drive to meet you and can determine if you're running late.
5. Ride-share or public transit
If you still don't feel like driving or parking in L.A., there's plenty of ride-share options or public transit. Uber and Lyft are two ways to get around town without driving, or you can carpool or vanpool. In LA, apps like Didi and Ola are also available.
Use the Metro Trip Planner to figure out how to get where you're going by bus or rail. The Metro Destination Discounts program also gives Metro riders deals on admission or merchandise at various spots and events around town, such as Santa Anita Park or the LA Times Festival of Books.
Have any more tips?
If you'd like to see anything covered by our Saving Money in LA series, Borowitz & Clark would love to hear from you. What ways do you like to save money living in Los Angeles? Feel free to comment below, and thanks for reading!
Check out more money-saving blog posts here: