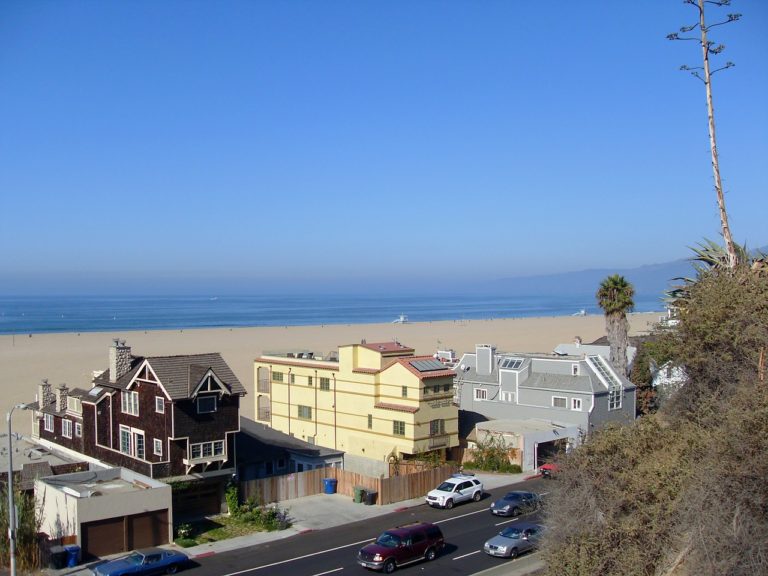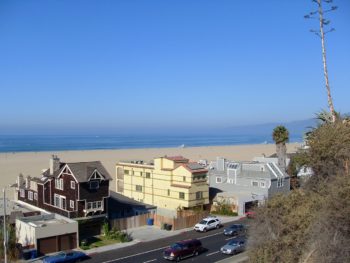 With home prices at record-breaking highs nationwide, renting seems like the only option for many Americans. In fact, new home sales have plunged to historic lows, particularly in the West where there was a 26% decrease in April 2017 from just a month earlier. In expensive real estate markets like Los Angeles, home hunters may wonder whether renting would be more cost-effective than buying. The answer could surprise you.
Long-term vs. short-term stay
First things first: You'll want to decide how long you plan to stay in our city. For those aiming for a taste of the sun-kissed L.A. life who don't intend to plant roots, renting would be the obvious choice. But for those who have enough capital in the bank for a house down payment (roughly 20% of the purchase price) and plan to stay in the City of Angels for at least 7 years, buying would be the wiser investment.
But how can that be? With the median price of a single-family house in L.A. hovering around $600,000 and the average interest rate edging up to 4.09 percent, could it really be cheaper to buy?
Yes, according to Trulia spokesperson Cecilia Xia:
The median price would have to jump to $815,253, or rates would have to jump to 102.2 percent for the sales to tip in favor of renting — both cases of which are unlikely.
For anyone with short-term financial goals, these numbers won't mean much. But for buyers who know Los Angeles is where they want to settle, these figures are crucial. However, it'll take a good chunk of cash to feel comfortable buying a home in the L.A. metro area: about a $98,315 annual salary, assuming a 20% down payment, if you're planning to only spend one-third of your income on housing.
While a decade or more of financial sacrifice isn't easy — or in some cases, isn't possible for those making the county's median household income of $56,196 — home buyers who get in the game now and focus on the future should be able to reap hefty savings. When it comes to the Los Angeles real estate market, the longer the investment, the greater the reward.
How much money will I save if I buy instead of rent?
So, just how significant are the savings over time? A solid 24%, says Trulia Chief Economist Jed Kolko. The savings margin for home ownership has been shrinking, however. Kolko admits that the gap will continue to narrow as housing prices begin to climb faster than rents. For sticker-shocked buyers in Los Angeles, this prediction doesn't exactly sound encouraging.
But there are other figures to consider when weighing the pros and cons of buying a home. Initial and recurring costs are typically higher for home owners than renters, but over a lifetime, buyers can line their pockets with a little something called net proceeds. Net proceeds, or profit, tend to increase for each year of home ownership and can be truly staggering for owners whose mortgage has been satisfied.
In other words, that $600,000 house purchased today may be worth a cool $1 million (or more) in 30 years. That's phenomenal news for young people starting out in their careers and willing to make a commitment. Indeed, the stakes are high in an economy that has endured steep fluctuations over the past decade. The payoff, though, is potentially even higher.
See also: Bankruptcy May Save Your Wallet — But It May Also Save Your Life
Where is the best place to buy a home in L.A.?
Foreclosures have been a gray cloud on the housing market since the sub-prime bust of 2007 when variable mortgage rates skyrocketed. In 2017, prospective L.A. home buyers can turn the mortgage debacle into a money-saving strategy by purchasing cheaper houses in places like San Bernardino and Lancaster.
According to Zillow, the median list price of homes in San Bernardino is $249,400, a stunning 58% slash from the average price in the Los Angeles area as a whole. And in Lancaster, located in northern L.A. County with views of the San Gabriel Mountains, the median list price is even lower at $243,600. Clearly, for those with a degree of flexibility in location, affordable cities like San Bernardino and Lancaster could be the key to unlock home ownership.
Well-informed buyers who discover secrets like these will have the best chance of reaching their financial goals. Natalie Lohrenz, director of counseling at the Consumer Credit Counseling Service of Orange County, told the LA Times that house prices are beginning to get out of reach again for middle-income folks, even though they are more affordable than their highest points before the recession.
The biggest challenge for us is helping people be really realistic. A big part of the housing crisis was people not knowing what they were getting into.
Now with a frame of reference to draw upon, today's home buyers don't have to make the same mistakes as their predecessors.
See also: Mortgage Modification in California: 5 Tips
Beyond the Wallet: Benefits of Home Ownership
Not everything is measured in dollar signs and the benefits of buying a home aren't purely financial. Houses have many tangible perks that even luxury apartments lack. Need more space? The average size of a home in Los Angeles is 1,800 square feet compared to about 705 square feet for an apartment.
Then there are practical matters, like noisy upstairs neighbors, restrictive parking rules, and pet policies that do not typically exist in the world of a home owner. Anyone who has ever rented an apartment has probably longed to fire the middle man: the landlord. That's a privilege home owners can claim the moment they sign on the dotted line of the deed, although owning a home will come with all those expensive responsibilities your landlord once had, like fixing the A/C when it breaks or taking care of a leaky roof. Oh yeah, and paying property taxes.
Bottom line? Renting and buying are both costly in Los Angeles, but ultimately, those who plan to build a future here and have the savings to spare will find that buying beats renting any sunny day of the week.
Looking to save money while living in L.A.? You may also be interested in: