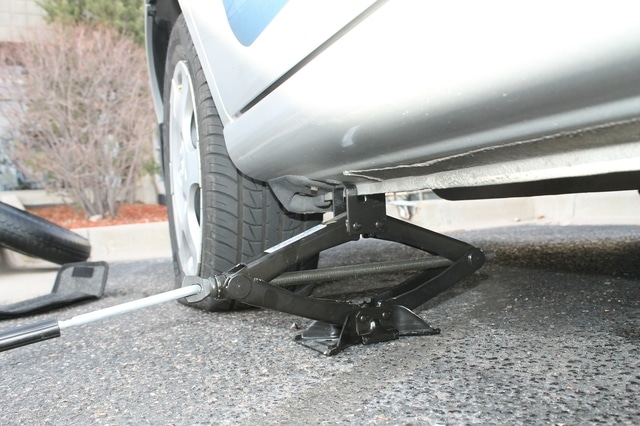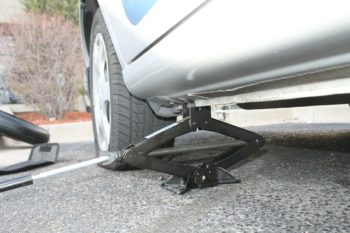 It goes without saying — Los Angeles is a pretty expensive place to live. But we're here to help provide some recurring tips on how to save money in L.A.
Yes, it can be done!
At Borowitz & Clark, we've previously covered ways to keep your budget on track, how to create savings goals and stick to them — even how to crowdfund your student loans. But we're hoping to help residents of our wonderful city with more localized tips and information, like how to find cheap lunch for under 5 bucks in town, in addition to knowing what sort of stuff costs more here, including haircuts, movie tickets, and that pair of jeans you're probably wearing.
Up next in our "Saving Money in LA" series is how to use AAA. You've probably heard of it, but you may not have thought of the many money-saving benefits of AAA in Southern California.
Here are the top five:
1. Roadside assistance 24 hours a day, 7 days a week
Driving in L.A. is tough enough, so when your car breaks down on Sixth Street, it can feel like a nightmare. You want someone to deal with the problem, and deal with it fast.
Roadside assistance is the main reason people join AAA. While car insurance companies tend to offer roadside assistance at an additional premium, AAA will be there day or night with an average arrival time of 25 minutes in Los Angeles.
Your membership also covers you and not just your vehicle, so if you borrow a car or are in a rental because yours is in the shop, AAA has your back. That's if you have a major breakdown, a flat tire, or just lock your keys inside.
An annual Auto Club membership starts at $49, with a one-time fee of $20, to get roadside assistance and more. The most basic plan covers tows up to 7 miles, vehicle lockout and battery service (they'll test, jump and even offer a discounted replacement battery), flat tire and fuel delivery, select DMV services in branches, approved auto repair, and everyday discounts — we'll get to more of those now.
2. Discounts on food, hotels — even prescription medications
Traveling out of town and looking for a cheap hotel? Hoping to check out that hot new restaurant on Sunset Boulevard? With AAA, participating businesses offer discounts of up to 10, 20, or 30 percent.
Members can save on movie tickets for date night, as low as $8.49 per person. As we've learned, the national average for a movie ticket is just over $8, while in L.A. ticket prices range from $10-$20. If you're looking at dinner and a movie, you can save on local restaurant deals instead of paying the typical $56 price in L.A. for dinner for two at a mid-range restaurant.
If you're in the market for a new car because yours has broken down one too many times, or you're hoping to upgrade but not spend a fortune, AAA offers its members pre-negotiated pricing on new and used cars through a network of recommended dealers. Just need maintenance or repair? AAA-approved auto repair facilities are at the ready.
3. Help planning travel
Want to escape from L.A. for a day or two, or more? Travel agents with AAA will offer personalized planning services for free. There's also an interactive TripTik Travel Planner that provides personalized driving directions online.
If you're going old school and planning a road trip along Pacific Coast Highway, you can get a free domestic road map from a local AAA agent (if you hate the DMV, you also can take care of a handful of things at a AAA branch instead, like renewing your vehicle's registration or getting personalized license plates).
For those with family members young and old who love the magic of Disneyland or Universal Studios Hollywood, you can save on advance tickets with AAA. Aside from local theme parks, sporting events, and concert tickets, you also can plan — and book on AAA's website — any imaginable getaway, from a tropical vacation in the Caribbean or a train ride to Grand Canyon National Park.
4. Help repairing your home
If you own a home in Los Angeles, you've invested a lot of time, effort, and money. When something breaks, or if you're looking to tackle a major renovation project to add value to your home, it can be stressful and time consuming to find the right person to do the job.
While AAA offers auto, home, and life insurance coverage, it also has a Home Improvement & Repair Network with pre-screened professionals for home improvement and emergency service needs. Contractors have been vetted for proper licensing, insurance, and financial stability, so you can take the guesswork off your busy plate.
The AAA membership benefit also includes a fair and reasonable estimate along with a three-year workmanship warranty. And, if any problems do arise, AAA will help mediate the communication between you and your contractor and find a resolution.
5. Free identity theft monitoring
An estimated 17.6 million people — about 7 percent of U.S. residents age 16 or older — were victims of at least one incident of identity theft in 2014, according to the Bureau of Justice Statistics. The most common type of identity theft — about 86 percent of cases — is unauthorized misuse or attempted misuse of an existing account, such as fraudulent use of a credit card or a checking account.
To help keep your savings intact, AAA offers credit monitoring services to its members for free. Upon enrolling, members' Experian credit report will be monitored daily, and if any changes are detected, you'll be alerted by email or text message.
Identity theft should be reported to your local police department. California law allows a victim to send a photocopy of a police report to the major credit bureaus so that derogatory credit information can be quickly removed from the victim's credit history. Penal Code section 530.5 et. seq.
The Los Angeles County District Attorney's Office gives the following warnings signs for identity theft:
You notice charges you didn't make on your credit card statement.

You're missing funds from your bank account.

You start to get bills for unfamiliar accounts in your name.

You're denied credit.

A company where you do business or have an account notifies you of a data breach.
For those who become a victim of identity theft, a welcome bonus: AAA will give fraud resolution support.
You can make AAA pay for itself!!
If you take the time to learn about all the benefits of being an AAA member, and all the places that provide AAA discounts, you should end up saving more than the annual membership costs.
Need more help saving or managing your money?
If you're struggling to get control of your finances, our experienced bankruptcy attorneys can help. We publish a law blog to help inform Los Angeles area clients about everything from bankruptcy to debt negotiation to dealing with student loans. Be on the lookout there for more on our "Saving Money in LA" series!