Erik Clark
On
04/09/2019
Last Modified
05/01/2019
Even after people declare Chapter 7 bankruptcy and have their financial slates wiped clean or file a Chapter 13 bankruptcy to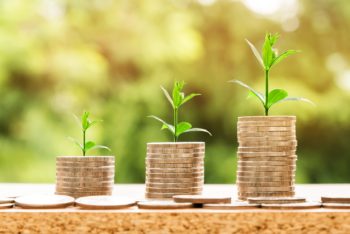 reorganize and slowly pay back creditors, it can be all too easy to fall back into debt.  8% of those who file bankruptcy are repeat filers, though 16% of personal filings are repeat filings. Nobody wants to declare bankruptcy and it can take years to recover, so going through a second bankruptcy is something we would all like to avoid.
In addition to the upheaval in your life, a Chapter 13 reorganization bankruptcy is not deleted from your credit report until seven years after the filing date, and a Chapter 7 liquidation bankruptcy stays on your credit report for up to 10 years. Let take a closer look at multiple bankruptcies and how to avoid them. If you feel you may be in danger, contact an experienced California bankruptcy attorney to discuss options short of bankruptcy.
How Often Can Debts Be Discharged in Bankruptcy?
Though there is no time limit on filing bankruptcy, there are time limits on being able to get a discharge in bankruptcy.  Time is measured from the filing date of the previous bankruptcy.
Chapter 7 followed by Chapter 7: Eight years
Chapter 13 followed by Chapter 13: Two years
Chapter 13 followed by Chapter 7: Six years, but sooner if you paid unsecured creditors in full, or 70% of the claims and the plan was proposed in good faith.
Chapter 7 followed by Chapter 13: Four years
But even though you may be eligible to file for a second bankruptcy, doesn't mean it's desirable. Let's consider some steps you can take to keep you out of another bankruptcy.
1. Pay Off Credit Cards Each Month
You may find that after receiving a discharge in bankruptcy, you become a target for credit card offers. This is a double-edged sword. To rebuild credit, it's necessary to show you will repay your debts. However, the last thing you will want to do is to build up revolving credit card debt. The average US household that has credit card debt has about $6,929 in these revolving balances, and when you get into that kind of debt, it can be hard to dig out. If you do get a credit card, pay it off monthly. High credit card debt is a common route to bankruptcy.
2. Don't Buy a House Beyond Your Means
The root of many bankruptcies is inability to pay the house mortgage. Be careful if you have just been through a bankruptcy not to overextend yourself with a house that is more expensive than you can afford. The average household with a mortgage carried $184,417 in mortgage debt in 2018.
Finding an affordable place to live, especially in Los Angeles can be pretty difficult, so maybe consider expanding your radius just a bit, as geographic location can play quite a big role in the price point. Check out our summary on affordable places to live in southern California for more detail here.
3. Keep an Adequate Emergency Fund
Another common reason for bankruptcy is sudden, unexpected expenses such as medical bills or reduced cash flow caused by unemployment. According to a report from the Federal Reserve Board, 40% of Americans cannot even cover a $400 emergency. Expect the unexpected and create an emergency fund. It should cover at least three months of your expenses, and six months to even a year is much safer.
4. Don't Ignore Your Creditors
Should you find yourself in deep financial waters, realize that your problems will not just go away. Contact your creditors to work out a payment plan, or contact a Los Angeles attorney or financial adviser to help you. The calls may get annoying, but at the end of the day it would do you better to try and get in touch and explain your situation to your particular creditor. They may be willing to work with you depending on your circumstances, and it doesn't hurt to give them a call.
5. Create a Budget and Stick to It
Many people have no idea where their money goes. In order to be in control, you must understand what is happening. Try to reduce your highest costs. Typically, these are housing costs and food. You may also want to consider loan consolidation at a lower rate, particularly for credit cards and student loans. There are many budgeting apps and methods, but if you are unable to do it on your own, seek professional financial help.
6. Rethink Your Income Source
If you are getting into a bit of a bind financially, consider getting a second job for awhile or exploring other ways to increase your income. Lots of people in Los Angeles have been turning towards micro-gigs like Uber and Etsy to supplement their main job's pay.
While some of these may sound a little too good to be true, we've put together a list of the top 5 micro-gigs that people in Los Angeles have been taking up to add a little extra money in their pockets.
7. Amend Your Chapter 13 Plan
If you are currently in the midst of a Chapter 13 bankruptcy, you may be able to amend your plan as new financial issues arise. When these are included in your Chapter 13 plan, it may even have the effect of making you eligible for a Chapter 7 bankruptcy where all or most of your debts can be discharged.
8. Be Purposeful
Perhaps the best advice is to be mindful of your finances. Track what is coming in and going out, and determine what expenses are really necessary. And if you do need help, it's best to call an experienced California bankruptcy lawyer sooner rather than later. They can help you to explore options short of bankruptcy.
Posted By