Erik Clark
On
08/28/2018
Last Modified
12/17/2019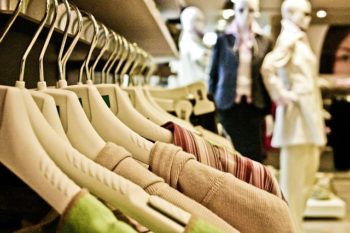 In the 21st century, the cost of housing has outpaced salaries and benefits packages for workers nationwide, leaving many at a deficit. Los Angeles has one of the higher average salaries in the United States at $62,550, but the 43% overall higher cost of living offsets the income data, leaving millions of Californians with little to no discretionary spending money.
Instead of worrying about how to cover bills each month, you can be proactive and earn a little side income without overextending yourself at a second job. Enter the microgig, an evolving alternative for hard-working Americans trying to make ends meet.
Article at a Glance
The microgig economy is emerging, with more Americans completing small tasks for small fees. The jobs are flexible and range from rating products to transcribing data.
You can earn money on either a microgig website or a few legitimate leads. Check out our top five!
Looking for other ways to supplement your income? Try driving for a rideshare service or walking dogs. Lots of apps exist today to help you make more money, bit by bit.
What is a microgig?
With freelancers now accounting for 36% of the U.S. workforce, the gig economy of short-term work is on the rise. As Los Angeles commercial rents skyrocket, that number is likely to keep climbing as many businesses downsize to stay afloat. Upwork CEO Stephane Kasriel noted that: "The growth of the freelance workforce is three times faster than the traditional workforce."
Born of the freelance gig economy is the concept of the microgig. A microgig is a small task or brief project, generally performed online at the worker's convenience. The fees for microgigs tend to be small, but the flexibility of earning money any hour of the day is appealing to many busy working Americans. Examples of microgigs include writing product reviews, taking surveys, and transcribing data.
The advent of the microgig began more than five years ago as companies sought to outsource work for reasons of hyper-efficiency. Salaried employees are paid for lunch and coffee breaks, while hourly and gig workers are only paid for the time that they work, down to the exact second. A 2013 article in The Atlantic referred to this economic evolution as "the atomization of work."
For those who have even a few extra hours per week to spare, the microgig can be a modest but steady form of supplemental income. The challenge for workers is to weed out the scam sites and unearth the ones that have proven to be reliable and trustworthy.
How can I make money with microgigs?
With a high-speed internet connection and a smartphone, you have the power to earn extra cash on your downtime. While some microgig sites, like Swagbucks, only provide gift cards or points as compensation, the following sites pay real money that can be deposited into your PayPal or checking account.
Here are five legitimate leads where you may be able to earn anywhere from an extra $50 to $500 per month depending on how much time you devote to projects.
CrowdFlower
This virtual workspace connects clients with workers who conduct Internet research, moderate content, and fill out surveys. CrowdFlower is one of the larger microgig sites, having earned an "A" rating from the Better Business Bureau.
FusionCash
This platform provides an immediate $5 sign-on bonus followed by opportunities to complete easy tasks like watching videos and shopping online.
Fiverr
Creative types like writers and graphic designers might try their hand at this well-established freelancer site, where you create a profile and advertise your specialized services. Tasks might include editing a college essay or designing the cover of an e-book, with each one paying $5 and up.
ClickWorker
Bid on jobs in translation, research, and data collection on this site that houses more than 1 million workers and includes clients such as Honda and Groupon.
Fancy Hands
If you have administrative experience, this virtual assistant marketplace could be the right fit. Complete simple tasks like making phone calls and scheduling appointments, earning up to $7 for each one.
Tips for Supplementing Your Income in LA
If your regular job already has you glued to the computer 40 hours a week or more, then you may prefer other money-making opportunities. In Los Angeles, there are numerous ways you can supplement your salary offline. Here are a few ideas to get you started:
Dog-walking (the Rover app can help land jobs this way), petsitting, or housesitting
Serving as an "extra" on set a Hollywood TV show or movie
Driving for Lyft or Uber
Selling your unwanted clothing at one of L.A.'s many consignment shops
Joining TaskRabbit and snagging odd jobs assembling furniture and decorating the homes of people in your neighborhood — or advertising your services independently
See also: Saving Money in LA: Groceries on the Cheap
Saving Money in LA
The microgig is one avenue to supplement your full-time income, but there are many other ways to save money in Los Angeles. From working out to getting away for the weekend, Los Angeles is a city of hidden bargains waiting to be revealed.
Filing for bankruptcy may be the right choice for some L.A. residents who are coping with debt. Contact our legal team at Borowitz & Clark to receive a complimentary review of your case and see if bankruptcy may be a good option for you.
Posted By