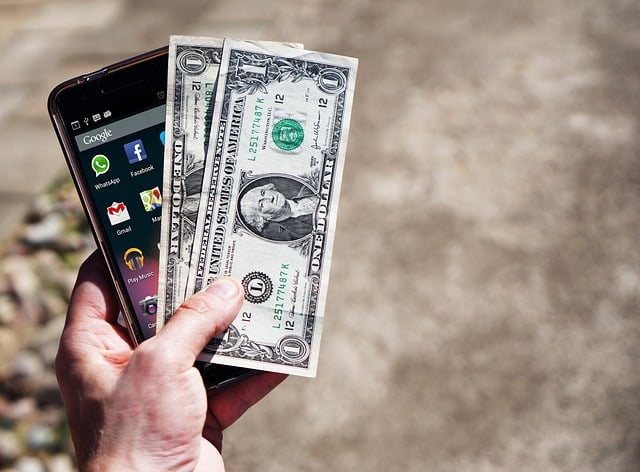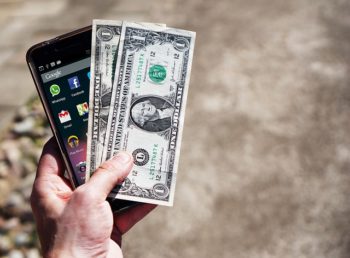 Keeping track of your budget can be a real pain – but you can end up in serious financial trouble if you're not keeping an eye on your income and expenses. The good news is that the days of writing out a paper budget and trying to stick to it are over. There are tons of programs and apps designed to help you create and stick to your budget. Plus, there are apps to help you with your savings and long-term financial planning. These are some of the best personal finance apps out there:
1. Mint
Mint may be the most popular personal finance app out there. It tracks all of your bank accounts, credit cards, loans, credit score, student loans, and other financial information. When you set up an account, you just have to put in your financial details. The app will link to your accounts and help you set up a budget. It will also track everything you spend and organize it for you so you can see where your money goes. That makes it a lot easier to find areas where you're overspending so you can cut back. Plus, Mint will alert you if you're getting close to the limits of your budget for the month.
This is a great all-in-one app where you can manage everything about your personal finances in one place. That convenience makes it one of the best personal finance apps out there. It's also free!
2. Wally
Some users may be leery of linking all of their financial information to one app, especially given the frequency of security breaches these days. Wally offers a way to track your spending without linking up your accounts. Instead, you scan your receipts whenever you make a purchase. You also have the option to add a note to each one to remind yourself of the specifics and the reasons for the purchase. The app takes that information and gives you detailed reports about your spending. It splits your purchases up into categories so you can easily identify areas where you could cut back.
Wally doesn't require you to link up any bank accounts, so that gives you a little bit more security. However, it will only work if you're diligent about scanning every receipt. It also doesn't keep track of your income or your debts, so it won't do the full job of creating a budget. It's free and available on iPhone and Android.
3. Digit
Lots of us struggle with saving money. It often feels like there's just nothing left to put away at the end of the month. Digit is designed to make the savings process easier by handling it for you. You link it to your bank account and it tracks your income and your spending and uses that to calculate how much you can afford to save. Then it pulls that money out into a savings account every few days – it may be as little as a few dollars, but that adds up.
Digit takes the decision making out of savings – it just happens automatically. That's a lot easier than trying to stick to the savings you plan in your budget. You can adjust it to save more or less so you don't end up running out of cash. Digit charges $1 per month up to a $1200 savings account balance, then 1% of your balance after that. It's free to move cash from your Digit savings account to your checking account.
4. Level Money
Level Money splits the difference between Mint and Digit. It links to your bank accounts and tracks your income and spending, then gives you suggested daily, weekly, and monthly spending amounts. That breakdown can make it easier to stick to your budget since you know exactly how much you can manage on a given day. Like Digit, Level Money lets you set up an automatic savings program and pulls that amount out of your checking account and into savings every month. You can also set it up to put any money you have left over at the end of the month into savings. Remember that it calculates that amount based on your overall budget rather than on a calculation of what you can afford like the system used by Digit.
Level Money is free and its simplicity makes it one of the best personal finance apps for people with simple finances. The daily spending amounts are easy to follow, making it more likely that you'll stick to your budget. However, it's not a great option if you have more complicated finances – it won't handle investment accounts or other more complex financial tools.
5. Acorn
If you're looking to start investing money, Acorn is a way for inexperienced investors to get into the market. You'll need to connect your checking account and your credit cards to the app. Every time you make a purchase, Acorn rounds up the amount to the next dollar and invests the spare change. For example, if you buy lunch for $10.50 then Acorn will round up your purchase and invest the other $0.50. The app reports that users typically end up investing anywhere from $30 to $180 per month. They offer 6 portfolios with different levels of risk, so you can choose how risky or conservative you want your investment to be.
Acorn is a really easy way to start investing and it does the hard work for you automatically. It costs $1 per month plus 0.25% to 0.5% of your annual investment every year (like many investment accounts). If you choose, you can directly invest a lump sum in your Acorn account rather than just the rounded-up amounts. This is one of the best personal finance apps for younger people or people without investment experience that want to get into the market. That money will sit and grow over time and chances are you won't even miss it in your regular budget.
The Best Personal Finance Apps Can Make Your Wallet Happy
These are some of the best financial apps available today. They can make your budgeting and financial tasks a whole lot easier – they do most of the work for you! And you're not limited to a single app; you could use Digit to save up, Acorn to invest, and Level Money to track your daily budget. Or use Mint to handle your whole financial situation and Level Money to figure out how much to spend each day.
With a little bit of work up front to connect the right accounts and put in your preferences, these apps can take the stress out of managing your finances.
Borowitz & Clark is not affiliated in any way with any of the products described above, nor is this writing intended to endorse or recommend any of these products. This writing should be interpreted solely as a list of examples of personal finance apps.