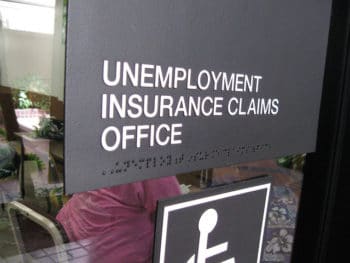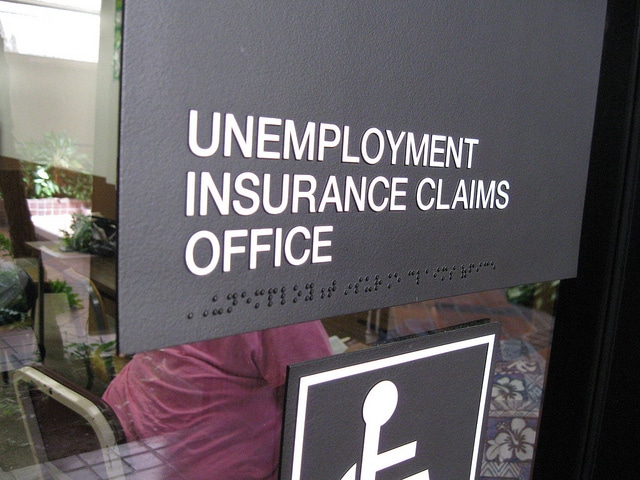 Last updated Nov. 16, 2017.
The economy is still in rough shape, and lots of folks are facing layoffs. That can put a serious strain on your wallet. How can you manage your finances if you were laid off? That's where unemployment benefits come in.
What to Do If You Were Laid Off in California
If you you were laid off or the company closed, there are a few steps you need to take. First, don't quit your job when you hear the company is shutting down or you're being laid off. If you quit, you lose the right to claim unemployment benefits. Your first step should be to contact your supervisor to learn as much as you can about the layoff process and how the company plans to manage it. Some companies may provide severance pay or benefits for a certain amount of time after a layoff, although that's less likely if the business that is closing.
Next, you should file for unemployment benefits.
Qualifying for California Unemployment Benefits
If you quit your job, you're typically not eligible for unemployment benefits. If you get laid off, it's a different story. Employers over a certain size are required to pay unemployment taxes to cover the people they fire or lay off. To qualify for unemployment benefits, you have to meet three criteria.
First, you must be unemployed through no fault of your own — including getting laid off. (Note that getting fired due to misconduct may disqualify you from claiming benefits.) Second, you have to be able to work and be actively seeking work. Third, you have to meet certain income requirements.
The income requirements are measured over a "base period," which is the earliest four of the most recent five complete quarters before you file your claim. For example, say you filed your claim in October 2017. That's the 4th quarter of 2017. So, you count back five quarters from there and end up at the 3rd quarter of 2016. That means your base period starts at June 1, 2016 (the start of the 3rd quarter of 20165) and runs until May 31, 2017 (the end of the 2nd quarter of 2017).
To meet the income requirements, you have two options. First, you qualify if you earned at least $1,300 in at least one quarter of the base period. You can also qualify if you earned at least $900 in your highest paid quarter of the base period and you earned at least 1.25 times the amount you earned in your highest paid quarter of the base period.
For example, say you earned $1,000 in your highest paid quarter and $1,500 over the course of the year. You didn't make the $1,300 requirement. However, you still qualify because you earned more than $900 in your highest paid quarter and you earned more than 1.25 times your earnings from the highest quarter over the whole year. If you earned $1,000 in your highest paid quarter and just $1,100 over the course of the year, however, you wouldn't qualify. That's only 1.1 times your earnings in your highest paid quarter.
How much does unemployment pay in CA?
The amount of unemployment benefits you may receive is also based on your earnings during the base period. First, take the amount you earned in your highest paid quarter and divide it by 25. That's your weekly benefit allowance (WBA). If your highest quarter was $1,200, for example, your WBA would be $44.
Next, you need to find your maximum benefit amount (MBA). That's the total payout you can get through unemployment. Your MBA is either your WBA times 26 or half of your total wages over the base period, whichever is less. So, take your WBA and multiply it by 26. If your WBA is $44, that comes out to $1,144. Let's say you earned $4,800 over the course of your base period. Half of that is $2,400. So, your MBA is $1,144. Regardless of your income, however, the maximum benefit at the time this article is published is $1,950.
Note that this isn't an exact calculation — the state will consider your particular circumstances and may adjust the amount of benefits you receive. Also, the minimum WBA is $40 and the maximum is $450, so there may be adjustments to fit within those requirements.
Filing for California Unemployment Benefits
You can file for California unemployment benefits online; you'll fill out your personal and income information and they'll determine whether you meet the eligibility requirements. Then, they'll schedule a phone interview and determine how much you'll receive. This is where they may make adjustments to the amount of your WBA.
Remember that unemployment benefits last for a maximum of 26 weeks, so it's best to start the job hunt as early as possible.
Other Financial Issues
If you have no financial obligations, unemployment benefits may be enough to get you through until you find another job. If you're facing a mortgage, foreclosure, car payment, credit card debt, and other obligations, it can be difficult to make ends meet. You may be able to refinance or work with your lender to temporarily lower or stop payments — you should reach out to them as soon as you know you won't be able to pay.
If that isn't enough, remember that you always have the option to file bankruptcy. That can wipe out your unsecured debts and give you a clean financial slate. Plus, most debtors don't have to give up any assets when they file.
If you're struggling to make ends meet with your debts, we may be able to help. Contact Borowitz & Clark today for a free case evaluation.
Image Credit and License