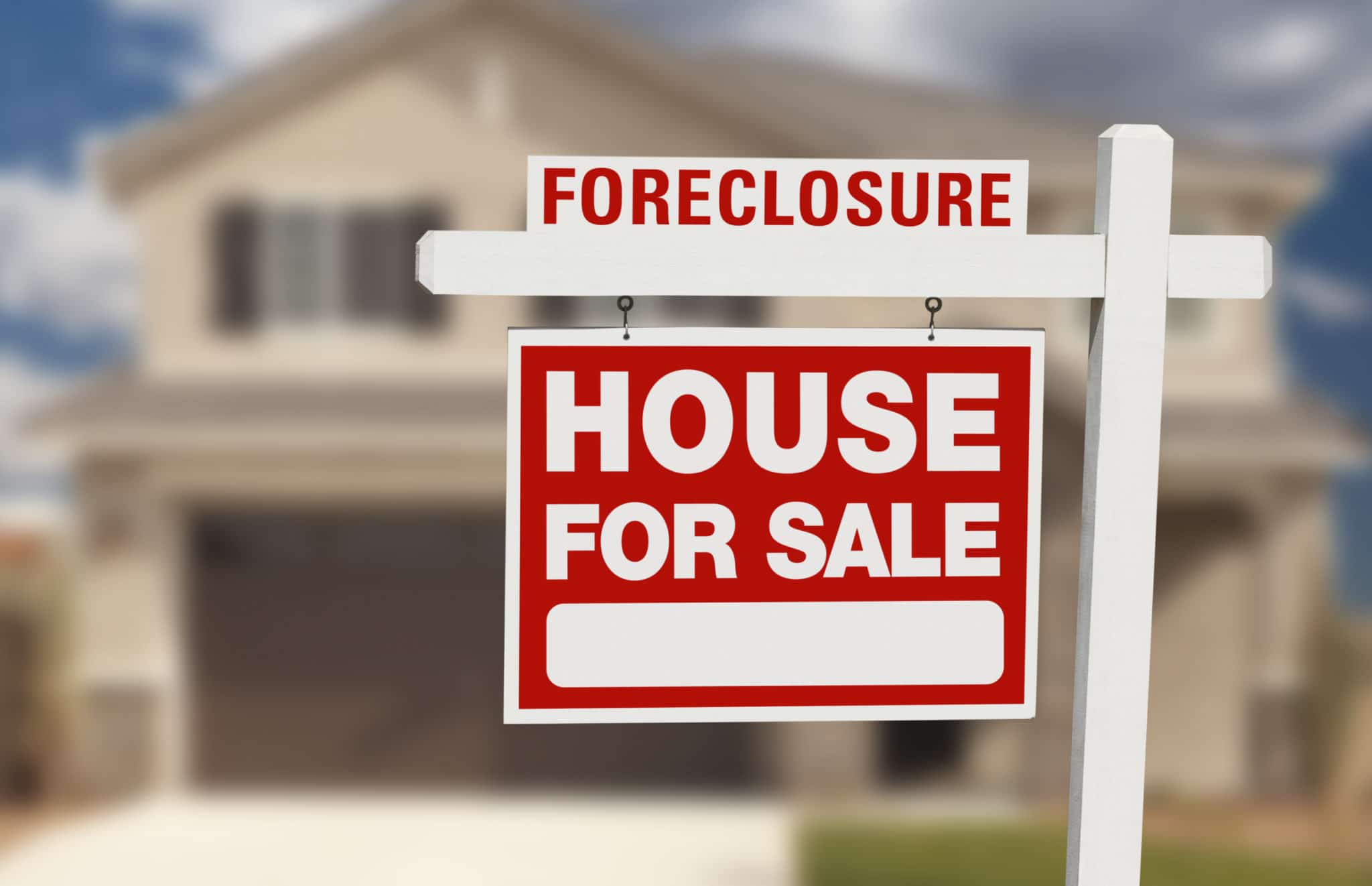 Table of Contents
In the first half of 2022, foreclosure activity in the United States was up 153% compared with the same period one year earlier. California fared better than the country as a whole, with foreclosure activity increasing by 116%. But, that still meant more than 16,000 California homes in foreclosure between January and June of 2022.
Of course, some areas are harder hit than others. In November of 2022, Los Angeles was among the top five major metros in raw numbers for new foreclosure starts. And, Riverside made the top five for foreclosure rates, with one in every 2,294 housing units in foreclosure in November.
Being threatened with foreclosure–or even a foreclosure start–doesn't necessarily mean you have to lose your home. If your lender decides to foreclose, it's important to know what to expect, to understand your rights, and to educate yourself about your options. So, how does the foreclosure process work? Let's take a look at a timeline from missed payment to sheriff's sale.
Note that this is a general California foreclosure timeline; many banks have different procedures for dealing with mortgage loans and are still dealing with a backlog of foreclosures. That means the process might move slower or quicker for your particular loan.

Article at a Glance
The California foreclosure process can last up to 200 days or longer. Day 1 is when a payment is missed; your loan is officially in default around day 90. After 180 days, you'll receive a notice of trustee sale. About 20 days later, your bank can then set the auction.
Many foreclosures go beyond 200 days. Most in California are nonjudicial, meaning going through the court system is unnecessary.
You can stop foreclosure in California either by making a big enough payment toward your mortgage, or filing for bankruptcy. Bankruptcy can help debtors keep their homes, either through a liquidation Chapter 7 bankruptcy or repayment plan under Chapter 13. The automatic stay is one of the most beneficial aspects in bankruptcy in that it keeps your house safe from the bank while you go through bankruptcy. Foreclosure must stop. Contact us today for a free case review and to learn more.
California Foreclosure Process: Day 1, Missed Payment
The first step along the California foreclosure timeline is a missed payment. Maybe you lost your job, suffered a serious illness, or just fell behind. Oftentimes, when you miss the first payment, or even the first few, there is a grace period in which your bank will send you a reminder and assess a late fee before any further proceedings kick off. For purposes of this timeline, we are looking at the shortest possible process.
You may be able to make it up the next month, but it can be tough with the late fees and interest. It's easy to fall even further behind, which puts your home at risk. The exact point at which your loan is considered "in default" depends on the terms of your specific loan.
For most mortgages, it happens when you're 90 days late.
See also: Cash for Keys: California Program for Homeowners in Foreclosure
Day 120, Notice of Default
When your home loan is officially in default, the bank must file a Notice of Default with the court. They have to let you know they've filed it within 10 days. It's an official legal document informing you that you are in a state of default on your loan. It will include information about your options for getting out of default. For example, you can pay all the back payments, along with interest and fees, to get out of default. You'll also need to keep up your insurance and property taxes.
Due to federal mortgage servicing laws, defined by the Consumer Finance Protection Bureau, your servicer must wait 120 days before making a first official notice, or before they file a judicial or nonjudicial foreclosure (described below).
If you don't have the cash to pay all that at once, the home will continue to be in default.
Day 180, Notice of Trustee Sale
After you've received a Notice of Default, you have 3 months in which to attempt to get your loan current. As mentioned above, that means paying all back payments, interest, fees, property taxes, and insurance. After 3 months, the bank can officially set a date for the auction of your home. You will be notified that this has happened through a Notice of Trustee Sale that is typically sent to you via certified mail.
California Foreclosure Process: Day 200, Auction
After you've received a Notice of Trustee Sale, the bank can set a date for the auction. It has to wait at least 20 days after the Notice of Trustee Sale is sent to you. The sale may be postponed by a court or by the bank for up to a year, after which point they'll need to send you a new Notice of Trustee Sale in order to send the house to auction. At the auction, your home will be sold to the highest bidder.
Nonjudicial Foreclosures in California
The vast majority of California foreclosures are nonjudicial, meaning the bank does not have to go through a court to foreclose. If your home is sold in a nonjudicial foreclosure, your responsibility ends once the home is sold. You may have to pay fees relating to the sale, but you won't owe any more money on your mortgage even if the home sells for less than you owe. You may, however, still owe a second mortgage (if you have one) that was not used to purchase the house (for example, a home equity line of credit).
Judicial Foreclosures in California
California does offer judicial foreclosures, or foreclosures that go through the court system, but they're rare. They're much slower and more expensive than nonjudicial foreclosures. If your home is sold through a judicial foreclosure, you will be liable for the "deficiency." That's the difference between what you owe and what the house sells for at auction. In other words, if you owed the bank $200,000 going into the auction and the house only sold for $180,000, you'd be on the hook for the $20,000 difference.
In a judicial foreclosure, you also have the "right of redemption." That means you can repurchase your home from whoever bought it at auction. If there was no deficiency, you may repurchase your home for up to 3 months after the sale. If there was a deficiency, you can purchase your home for up to 1 year after the sale. However, if the bank has waived its right to a deficiency judgment, you won't be able to repurchase the home at all. If you do want to redeem your home, you'll have to pay the amount the bidder paid at auction plus anything you spent on repairs, insurance, and other expenses, plus interest. In other words, it's very difficult to redeem a home even if you qualify.
See also: Chapter 13 Bankruptcy Prevents Foreclosure of California Woman's Home
Total Time for California Foreclosure: 200 Days … Maybe
So, in theory, it's possible for a bank to complete a foreclosure in California in just 200 days from the date you first became delinquent. In reality, those are just the legal minimum times and most foreclosures take much longer.
California put the Homeowner's Bill of Rights into effect in 2013 to protect homeowners and ensure fair access to loss mitigation strategies such as loan modifications and refinancing. This bill stops banks from continuing the foreclosure process while a loan modification application is pending. Combined with the large backlog of foreclosures still clogging the banks' systems, this law can help to stretch the foreclosure process out significantly.
How to Stop Foreclosure in California
There are really only two ways to stop a foreclosure: make a big enough payment to bring the loan current or file bankruptcy.
If you can get the cash together to make up for back payments, interest, and other expenses and fees, you can pull your home out of the foreclosure process. You can also stop the foreclosure by filing bankruptcy. Bankruptcy includes a powerful legal tool called the "automatic stay." The automatic stay stops any collection actions against you, including repossession, collection lawsuits, and foreclosures. The banks won't be able to touch your home while you go through the bankruptcy process.
Depending on the type of bankruptcy you choose to file, you may be able to catch up your mortgage through your bankruptcy plan payments. Remember that you can step in at any point along the California foreclosure timeline to stop the process, right up until the auction itself. It's not too late to save your home.
If you're struggling with mortgage or other debt, contact us today to speak to one of our experienced California bankruptcy attorneys. We'll go over your case for free and explain your legal rights and options for protecting your home.