Barry Borowitz
On
03/16/2018
Last Modified
04/05/2018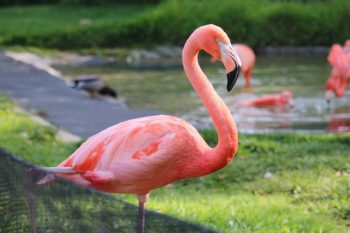 If you're craving some downtime away from the city but don't want to navigate the LAX labyrinth — then you're in luck! As a resident of Los Angeles, you have the pleasure of living less than four hours away from the beach, the desert, and the mountains. How many cities can lay claim to that honor? Crickets.
As spring break and summer vacation approach, let's discover the Top 7 Affordable L.A. Weekend Getaways that are virtually in your SoCal backyard. Each of the following weekend trips includes a destination where you can snag accommodations for less than $100 a night. Plus, each listing includes an idea for fun free or low-cost activities whether you're traveling solo, with your significant other, or with the kids.
Bon voyage!
1. Ojai
Just a 90-minute drive from L.A., Ojai offers locally made wine, plenty of tasting rooms downtown, and a strategic location south of Los Padres National Forest for outdoor adventurers. Ojai is also Ventura County's smallest city with a population of less than 10,000, making it the perfect escape from the city hustle. During the day, you can walk or bike on the Ojai Valley Trail and enjoy the rugged 9-mile path. On a warm June night, you can catch a free contemporary classical concert during the annual Ojai Music Festival. Or you might just want to do some stargazing where city lights don't obscure the view — Ojai means "moon" in the Chumash Indian language.
2. San Diego
Head south for a weekend in California's sunniest city, where free activities abound — especially for young families. The kids will marvel at the sight of frolicking seals and sea lions at La Jolla Cove. Parents will enjoy some leisurely window shopping in downtown La Jolla while admiring the Spanish-style architecture. From Torrey Pines State Beach and Park to the iconic Balboa Park brimming with over 85 attractions, including a world-class zoo, San Diego is a haven of fresh-air enjoyment.
3. Joshua Tree
This slow-paced desert town is less than three hours from Los Angeles and stuns visitors with blooming wildflowers in springtime. Wild coyotes make this trip a genuine adventure while public art installments lend a cultural vibe. Joshua Tree is also one of the most affordable places to live in the Greater Los Angeles Area, so you might not want to come home!
4. Paso Robles
For a romantic couple's getaway, hop in the car for a three-hour drive north to Paso Robles. Wineries, almond orchards, and olive-oil tastings make this destination ideal for foodies. For an affordable day trip, check out Jack Creek Farms, where you can shop for honey, stroll through a hay maze, and soak up the local flavor.
5. Santa Barbara
Though it's not usually considered a bargain-hunter's destination, this city of spectacular views does offer some deals, including hotels as low as $88 per night depending on when you go. Inspiration Point offers a dazzling venue for hikers while monthly First Thursday events feature free arts-and-crafts shows.
6. Morro Bay
One of the most affordable getaways on this list with hotel prices starting at $55 per night, Morro Bay is also a birdwatcher's paradise. White pelicans, sparkling-blue Belted Kingfishers, and even falcons may be observed from this Central Coast gem in nearby San Luis Obispo County.
7. Big Bear
Camp or get cozy in a mountainside cabin at sunset, then go fishing in the morning on Big Bear Lake. Even in the summer, Big Bear doesn't get much hotter than 80 degrees, unlike in L.A. where it sometimes feels like you could fry an egg on the sidewalk. Alpine vistas and charming boutiques round out the appeal of this nature lover's getaway a convenient 2 hours from Los Angeles.
Saving Money Outside of LA Getaways
Living in Los Angeles is expensive, but traveling doesn't have to be. Plus, what if you could earn money at home while spending money on vacation? While you're away, you might consider earning money for your next vacation by renting out your house on Airbnb. This spring and summer, you can enjoy the many treasures of southern California without boarding a plane or breaking the bank.
Borowitz and Clark are qualified attorneys in bankruptcy law and may be able to help you get a financial fresh start. If your debt is overwhelming and you don't know where to turn, start with a simple phone call. Contact us for a free debt evaluation.
Posted By