Barry Borowitz
On
07/23/2018
Last Modified
08/28/2018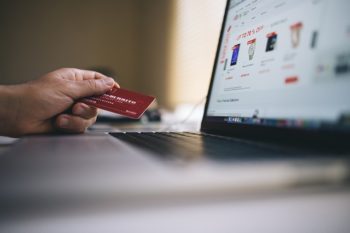 Living in Los Angeles is expensive. In fact, the City of Angels frequently ranks among the most expensive cities in America. According to PayScale.com, the cost of living in L.A. is 43% higher than the national average (and the cost of housing is more than double the national average). So, it's no surprise that many Angelenos live paycheck to paycheck and have to get creative to make ends meet.
The rise of the gig economy has opened up some new options for Los Angeles residents to earn side money. But there's still another, older option if you are hoping to supplement your income: selling your stuff. And with the advent of the Internet, that can now be done either offline or online, creating new opportunities when you want to exchange your personal belongings for cash.
Article at a Glance
With online marketplaces like eBay, Craigslist, and others, a buyer interested in your stuff is just a click away. (Just be smart when selling your stuff online.)
Do you prefer selling your stuff face-to-face? You can still find pawn shops, consignment shops, and businesses that accept trade-ins in the real world. If nothing else, you can host a garage sale.
Earning money means taxes, so keep good records of how much you spend on what you sell and what you get for it when you resell it.
Selling Your Stuff Online
The last two decades have seen an explosion in online marketplaces. If you're considering selling your stuff online, here are some of the most popular options:
Tips for Selling Your Stuff Online
It's easy to make mistakes when you first start selling things online, so here are some helpful tips:
Don't ship your product until you've received payment. Unfortunately, you can't just trust anyone and everyone online. Just because someone says that he or she will pay you a certain amount for your stuff doesn't mean you'll ever actually see that money. So, don't ship your stuff until the payment goes through.
Budget for shipping costs. Shipping costs can be substantial, so you need to know how much you will have to spend to get your item to its buyer. The U.S. Post Office has a postage price calculator that can give you an idea of what your shipping costs will be.
Be smart about safety. If you're going to complete a transaction in person, meet in a public place during normal business hours. Better yet, meet at a local police station if it offers that ability to online buyers and sellers, as SafeTrade Stations. And if you're concerned about giving out your address to strangers when shipping items, consider renting a P.O. Box from your local Post Office.
Selling Your Stuff Offline
But what if you don't want to bother with transaction fees, shipping costs, and shady online personas? You're in luck—many of the same offline options that your parents or grandparents once relied on are still available, with some new additions. Your offline sales options include:
Garage sales. Have a bunch of stuff you want to sell relatively quickly? Hold a garage sale! You'll need to check your local rules to figure out how and when you can hold a garage sale and how you can advertise it, but a garage sale can be a relatively painless way to get rid of stuff you no longer need.
Pawn shops. When you sell an item to a pawn shop, the pawn shop pays you immediately. But what it pays is usually far below the market value of whatever you're selling. That's the cost of your immediate sale and the pawn shop's profit margin.
Consignment shops. Consignment shops are different, although they may look similar to pawn shops from the average buyer's perspective. With a consignment shop, you retain ownership of your property until it sells. Once it sells, you split the proceeds with the shopkeeper.
Trade-ins. Trade-ins have long been a way to reduce the price of, say, an automobile, but increasingly other businesses are letting customers trade in their stuff in exchange for a discount, in-store credit, or cash. These include everything from old video games and consoles to the smartphone you bought last year.
Don't Forget About Taxes!
One final word of warning: If you've only earned income by working as someone's employee, you've become used to your employer withholding your taxes. But when you earn money for yourself, either by freelancing, working as an independent contractor, or selling your stuff, nobody is going to withhold your taxes from your pay—but you still owe them!
That means you need to keep track of your income and set aside enough to cover both your income tax bill and your self-employment tax. Even though nobody will send you a form listing what they paid for your stuff, you still have to report those payments to the government.
(Also make sure you know what you originally paid for anything you sell, because you'll be able to subtract that amount from what you have to pay income taxes on.)
Which Option is Best for You?
With so many marketplaces online and in real life, it can be difficult to determine which is best for you. If you need money today, a pawn shop or trade-in may be your only option (although something like Craigslist or Facebook Marketplace can also yield fast results). If you can wait for a few days or weeks, your options really open up.
If you're struggling with debt and don't want to give up your stuff, bankruptcy might be a good choice for you. Contact the Los Angeles bankruptcy attorneys of Borowitz & Clark for a free review of your circumstances and to determine how bankruptcy could help resolve your debt issues without making you lose your property.
Posted By