The Story of Caridad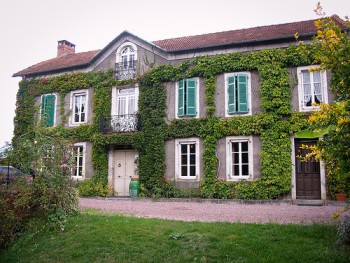 Caridad Hileman, a resident of California, filed for Chapter 13 bankruptcy. Unfortunately, her case was dismissed. Determined to avoid foreclosure, Caridad filed again a few months later.
The Automatic Stay 
Filing for bankruptcy puts an automatic stay in place as of the date of filing. That means that creditors can't pursue action against the debtor such as suing them or foreclosing on their property. However, this was Caridad's second filing in less than a year. If you've already had a case dismissed within the past year, the automatic stay only lasts for 30 days. 11 U.S.C. § 362(c)(3). The automatic stay can be extended, but Caridad filed for the extension a day late. She was denied an extension and the automatic stay expired.
Despite the expiration of the automatic stay, Caridad continued to make her payments and a few months later her plan was officially confirmed. A major part of her plan was her mortgage payments. She would pay the court-approved payments for the length of her bankruptcy and then continue to pay afterward until she had paid in full. She was on the road to financial recovery, and her bank was on the road to receiving payment in full.
The Bank Refused Payments and Tried to Foreclose 
Determined not to have her case dismissed a second time, Caridad faithfully made her payments. Imagine her surprise when her bank started to refuse payments a month after her plan was confirmed. Despite the court's confirmation of Caridad's Chapter 13 plan, the bank proceeded with a foreclosure. Caridad continued to make her payments, but her bank argued that it had the right to foreclose anyway because the automatic stay had expired.
California Court: A Confirmed Chapter 13 Plan is Binding on All Parties 
Faced with losing her house despite having made her Chapter 13 plan payments, Caridad turned to the court for help. That was a smart move – the court ruled that a confirmed plan is totally binding on both the debtor and the creditors. In re Hileman, 451 B.R. 522, 524 (C.D. Cal., 2011). Even if the creditors are unhappy with the plan and object to or reject it, they are still bound. While the court examines the Chapter 13 plan, creditors have an opportunity to object to its confirmation. If it is confirmed, creditors may make a timely appeal to have their objection reconsidered. Id. If there are no objections or the plan is confirmed despite objections, the plan is binding on creditors whether they like it or not. The bank did not file any objections to Caridad's plan, nor did they appeal it. They were bound by the payment plan and had to continue to accept Caridad's mortgage payments and abandon foreclosure proceedings.
SEE ALSO: Is Chapter 13 Bankruptcy the Cure for High Interest Credit Card Debt?
Caridad Keeps Her Home 
The court mentioned that the only way a foreclosure could go forward would be the dismissal of the case. That would require Caridad to miss a payment under the plan. As long as she kept paying her mortgage, she was able to keep her home.
Our elementary school teachers are feeling smug – the real lesson here is to be timely and follow instructions. Bankruptcy is part of that "real world" your teachers warned you about and being on time is crucial. Had Caridad filed her motion to extend the stay one day earlier, she would have been on time and she would have saved herself a bunch of fees spent fighting with her bank. Id. at 526. Caridad's first Chapter 13 filing was dismissed because she failed to follow the plan. The second time, she kept up with the requirements and got to keep her home. Chapter 13 bankruptcy is meant to protect debtors and give them a window to get their finances in order. As long as your follow the instructions and make timely payments, Chapter 13 can save your home.
Image from Flickr user andrewmalone