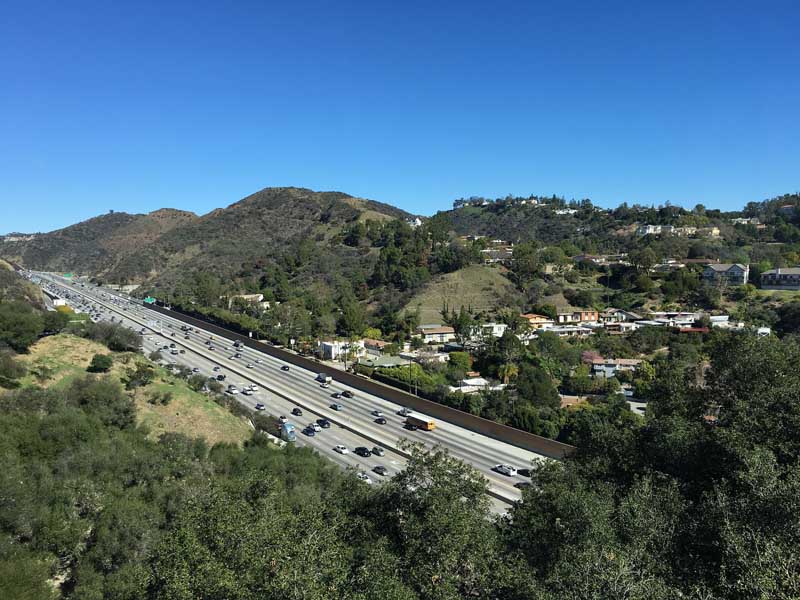 Table of Contents
When you want to take out a loan or you're trying to rebuild your credit, it's imperative to demonstrate you can make regular, on-time payments. If you are paying a mortgage, your timely and regular payments count positively toward improving your credit score. This can be a blessing to Los Angeles homeowners, since the median price for a home in the six counties that make up southern California is $795,000 as of this writing. However, if you rent, your payments normally do not count toward your credit score, even though this is probably your biggest monthly expenditure. This discrepancy can put those who rent but don't have much credit history at a disadvantage.
Rents in Los Angeles are far from cheap, the sixth-most expensive in the nation following San Francisco (the most expensive) and then New York, San Jose, Boston, and Washington, D.C. The median rent for a one-bedroom in Los Angeles is $2,130; nationally, the median rent for a one-bedroom is $1,169. For a two-bedroom, the median monthly rent is $3,050 in Los Angeles; nationally, it's $1,392. So it seems just a little bit off, particularly in a high-rent area such as L.A., that monthly rent payments are not usually considered in credit score calculations.
There are solutions to this conundrum, but first, let's take a quick look at how credit scores work.
What You Must Know about Your FICO Score
The purpose of a credit score is for lenders to be able to predict the likelihood that you will meet your payment obligations. In our world, your credit score can have a huge impact on your quality of life. A good credit score may enable you to live in a desirable apartment, buy a new home, or buy that hot car you always wanted to drive. You even need good credit to have your utilities turned on without putting down a deposit.
There are various ways to score credit, but the primary method is the FICO Score, which is used by 90% of all U.S. financial institutions. There are three credit bureaus that assign FICO Scores: TransUnion, Equifax and Experian. A FICO Score is three digits that range from 300 to 850.
Your FICO score is calculated from five factors:
Payment history: 35%
Amounts owed: 30%
Length of credit history: 15%
Types of credit used: 10%
New credit: 10%
Experian indicates what the ranges in your FICO Score mean.
800+: Exceptional. You should get easy approval for just about anything.
740 to 799: This is very good and above average. You should get better interest rates than many others.
670 to 739: This is in the median credit score range and is generally acceptable to most lenders.
580 to 669: This score is below average. If your score falls in this range, you are considered a subprime borrower. You may find it difficult to get loans or credit.
579 and lower: This is a bad FICO score, and you may be rejected for credit.
See also: Use a Credit Card to Supercharge Your Credit Score
The Credit Score You Need to Buy a House in L.A.
One of the most important reasons people need a good credit score is to buy a house. There is no set credit score you must have to qualify because the minimum score needed varies by lender. However, if your credit score is below 600, it may be tough. The lender will look at factors beyond your credit score, such as your income, assets, debts, and the kind of loan for which you are applying. The Federal Housing Administration (FHA) requires a minimum credit score of 580 in California to qualify for a 3.5% down payment. FICO Score requirements for non-FHA loans are generally higher because there is no government insurance.
See Also: 5 Affordable Places to Buy a House in Southern California
What's included in my credit score?
Every transaction you make does not get reported to credit bureaus. Here are some examples of what is and is not reported.
Public records: Bankruptcies, foreclosures, liens, and other public records are reported to the credit bureaus, but they have time limits. Bankruptcy, for instance, can't be included 10 years after your discharge.
Utilities: Utility companies don't report your payments when you pay on time, but if you don't pay and your account is sent to collections, a default is reported by the collection agency.
Loans, credit card debts, mortgages: Loans and credit card debt are reported to the credit bureaus. This includes a house mortgage, which is a loan that is reported to credit bureaus.
Rents: Rent payments are rarely reported. Fewer than 1% of credit reports take rent payments into account. Rents are not paid to large financial institutions or tracked by large credit card companies, they are paid to property managers and individual owners. These people rarely report rents to the credit bureaus, though managers of some properties may do so. You should ask your property manager if your rent is being reported.
See also: How Long Will a Debt Stay on My Credit Report?, Credit Report Dispute: How to Fix Errors on Your Record
Get Your Los Angeles Rent Payments Included in Your Credit Report
For many renters, their credit scores would be boosted substantially if their rent payments counted toward the calculation. If your property manager is not sending information about your rent payments to credit bureaus, and, as we have already seen, they usually don't, the credit bureaus can't include them in your credit report. However, if credit bureaus have your rent payment information, they will include them in your credit report.
Though you can't report your rent payments to credit bureaus yourself, you can apply to credit reporting services that can. Some report to just one bureau, and some report to all. Most charge a monthly fee, and the qualifications and services vary; for example, some debit your rent from your bank account. Your landlord may need to verify your rent for the credit bureaus to include your rent payments in your credit report.
Consider looking into the following:
If you aren't sure whether or not it would help your credit score for a service to report your rent payments to the big credit bureaus, or if you have other questions about building your credit score, a good consumer or bankruptcy attorney here in Los Angeles can help you. Contact us today for a free debt evaluation.