Erik Clark
On
03/13/2018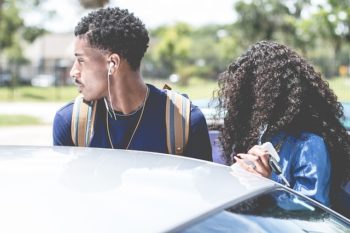 Between gas, monthly payments, and car insurance, driving in California can cost more than $9,000 of our hard-earned money per year. So, why not let your car work for you? Services like Uber and Lyft have been clobbering the traditional taxi cab industry, but you can earn extra income without driving people around and spending more time in L.A. traffic. Instead, you now have the option of renting out your car on an hourly, daily, or even weekly basis.
Let's look at how this entrepreneurial endeavor works while examining how you can supplement your income with peer-to-peer car renting.
How do I rent out my car in LA?
By 2020, the car-sharing industry is expected to balloon to $6 billion, and the California cities of Los Angeles and San Francisco are two of the fastest growing places in the United States for this business venture. Not too long ago, many people would have bristled at the idea of renting out their car to a total stranger. But digital technology has increasingly made side gigs such as these not only feasible but also typical. According to Hal Varian, Google Chief Economist:
"Information technology is interrupting a host of industries including transportation, hotels, banks, and marketplaces. The very nature of work is changing."
So, how can you get in on the deal of peer-to-peer car renting?
See also: Saving Money in LA: 5 Parking Apps You Need
LA Car Rental Apps
There are many downloadable smartphone apps that allow you to create an account and post your vehicle as a rental option. Although the individual requirements and rules differ, there are a few things that the best car rental apps share in common:
Joining is free, plus you establish your own rates and schedule.
You are not responsible for insurance; the peer-to-peer rental company covers insurance.
Renters are required to replenish the gas tank before returning the car to you.
If an app doesn't contain the three above criteria, then you may want to think twice about using it. The way that car-sharing companies make money from customers is by taking a fraction of the rental costs. Of course, potential renters should take other financial factors into consideration, such as wear-and-tear on the vehicle and general maintenance costs that may increase with heavier mileage.
Currently, there are two apps that hold a monopoly over the peer-to-peer vehicle renting market: Getaround and Turo. Both of these apps are free to join and do not charge monthly or annual fees. Here's a snapshot of each.
Getaround
Renters can sign up for free through Facebook and, according to Getaround's website, have the potential to earn up to $10,000 per year. Getaround, however, charges a 40% commission on all rentals.
Turo
Available in the UK and Canada as well as the United States, Turo (formerly known as RelayRides) is the largest peer-to-peer car rental company in the world. Based in San Francisco, Turo manages peer-to-peer auto rentals in 1,500 cities and charges a 25% commission fee.
Turo is the clear winner in terms of commission fee, but car owners would be prudent to do their own research before joining either service. Reading the fine print and setting your own personal rules is crucial when renting out your valuable property.
Other Ways to Supplement Your Income in LA
While you're without a set of wheels, you can make some extra cash on foot! Airbnb is generally considered a way to earn extra income by renting out your home, but the company has expanded to offering walking tours in cities across the globe. Marketed as Airbnb Experiences, some popular tours in Los Angeles include walking to the top of the Hollywood sign ($25 per person) and hiking Runyon Canyon with a rescue dog ($45 per person).
If you have expertise in a certain region of Los Angeles, you may enjoy offering an Airbnb Experience that lets you show off your knowledge. Alternatively, if you're talented in a niche like Italian cooking or African drumming, you can advertise these kinds of unique experiences via Airbnb, which will take a 20% cut of the price you charge.
With the global sharing economy definitively on the upswing, there are countless creative ways for ordinary people to run successful side gigs and supplement their income. It is important, though, to familiarize yourself with the potential legal pitfalls of any side business you undertake.
Borowitz and Clark provides legal services to Los Angeles residents who are experiencing financial difficulties. For a free consultation, including information about filing for bankruptcy, contact us today.
Posted By