Erik Clark
On
01/04/2016
Last Modified
06/21/2019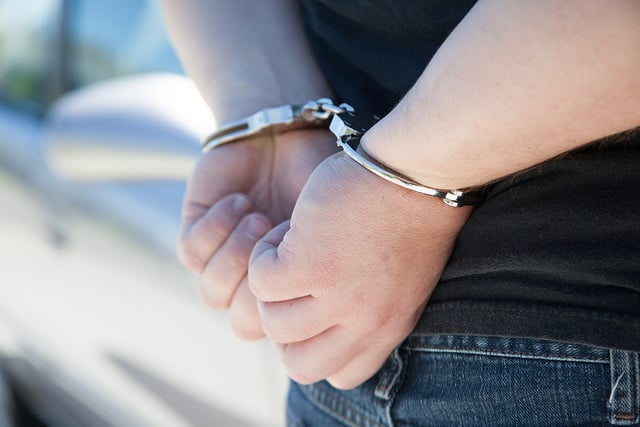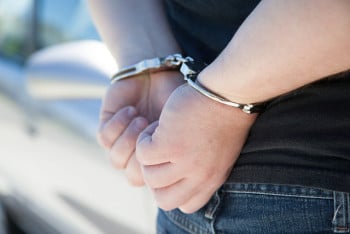 Last updated June 20, 2019.
Falling into debt is no doubt stressful. Wondering when and how you will be able to repay creditors is big concern, but just worried should you be? Is it actually possible to be jailed for your inability to pay off debt?
There are no more formal debtors' prisons in the U.S. today. However, there are circumstances under which you may end up behind bars because of a debt.
Debt Collection and Jail Time
Creditors and debt collectors have a variety of ways to get payment from you. They'll probably start by just calling and sending you letters asking for payment. If that doesn't work, they may sue you for collection. If they win that suit, they can get a court order to levy your bank accounts, place liens on your property, repossess your property, or garnish your wages until the debt is paid. They cannot, however, ask the court to have you arrested for failure to pay.
That's part of the Fair Debt Collection Practices Act (FDCPA), a law that protects debtors from dishonest, threatening, and unfair debt collection attempts. In other words, you can't get jail time for not paying your credit card bill, car payment, mortgage, medical bills, or other personal debts.
However, you may end up in jail for failure to pay certain governmental debts. Most importantly, you may be arrested in California for failure to pay child support or certain tax debts. Even then, you'll generally only be arrested if you're able to pay but refuse to do so and all other collection actions have failed.
You may also be arrested for failing to pay court fees and fines. When you file a lawsuit or are arrested, you may be required to pay certain fees to the court. If you don't pay them, you may find yourself facing jail time. Technically, you can only go to jail if you willingly fail to pay — if you have the money and refuse to hand it over.
In practice, it can be very difficult to prove that you can't pay, meaning you might end up in jail anyway.
Contempt of Court May Land You in Jail
So, you can't be arrested if you don't pay your personal debts. You can, however, be arrested for failing to comply with a court order in some states. That's called "contempt of court" and it's sometimes used by debt collectors to put you in jail.
Before a debt collector can ask the court to garnish your wages or otherwise compel you to pay, you may have to go through a debtor's examination. Note that this examination can only happen once your creditor already has a judgment against you.
In the debtor's examination, you'll have to describe your financial state under oath so your creditor and the court can determine the best way to collect the debt. Typically, you will tell the court about any assets you have, including your income or any real estate that you own as well as how much debt you owe and to whom you owe the payment. You will also be asked about your employment status, where you work and how much you make.  The meeting may be held in court or at an office and only lasts about 15-30 minutes. Once you have completed the examination you are free to go.
The court will formally order you to appear for this examination. If you don't, you've defied the order and may be held in contempt of court. The court can then put out a warrant for your arrest. You're not technically going to jail because of the debt, but because of the contempt.
Jail for Debt in California: Missing the Debtor's Examination
California is one of the states that allows debtors to be arrested for failing to appear at the examination. However, debtors must be served notice in person at least 10 days before the examination. That makes it much harder to accidentally miss the notice because you forgot to check the mail or just never opened the right envelope. If you don't show up at the debtor's examination, you may end up with a warrant out for your arrest. When they arrest you, you'll have to explain why you missed the hearing. If you don't have a good reason, you may be required to pay your creditor's attorney fees in addition to the original debt.
Worse, some creditors will ask for debtor's examinations repeatedly for the same person. They're hoping that you'll fail to show up at least once and end up in jail. You'll have to put up the amount of your debt as a bond to get out of jail and the creditor will then get to keep that money as payment.
How to Stay out of Jail for Failing to Pay a Debt
While you technically can't be arrested for failing to pay a debt unless it's a court fee or fine, child support, or tax debt, debt collectors can and will try to have you arrested for contempt of court. How can you stop it?
First, pay close attention to all of your mail and messages. If you receive notice from the court that you owe a debt or have to appear at a hearing, don't ignore it. In fact, it's best to fight a collection lawsuit when they first file it, rather than letting your creditors get a judgment against you and proceed to ask for a debtor's examination. The earlier you act to handle the situation, the better.
Second, you have the option of filing a bankruptcy. That will give you the protection of the automatic stay, which stops all collection actions during a bankruptcy. Your creditors will have to give up their collection lawsuits (and potential debtor's examinations) and deal with your debt through the bankruptcy court. Bankruptcy has the added benefit of ending in discharge: debt forgiveness, usually for pennies on the dollar.
We Can Help
If you're facing collection actions and even jail time because of your debts, we may be able to help. Contact us today for a free case evaluation to learn about your options for dealing with debt and staying out of jail. Can you go to jail for debt in California? Yes. Do you have to? Absolutely not.
Image Credit and License
Posted By