Many people have questions about the specific types of debt that can be eliminated in bankruptcy. Some types of debt, such as medical debt and credit card debt, are typically dischargeable. Other types, such as a secured automobile loan, typically won't be dischargeable unless the collateral (in this case, the car) is surrendered.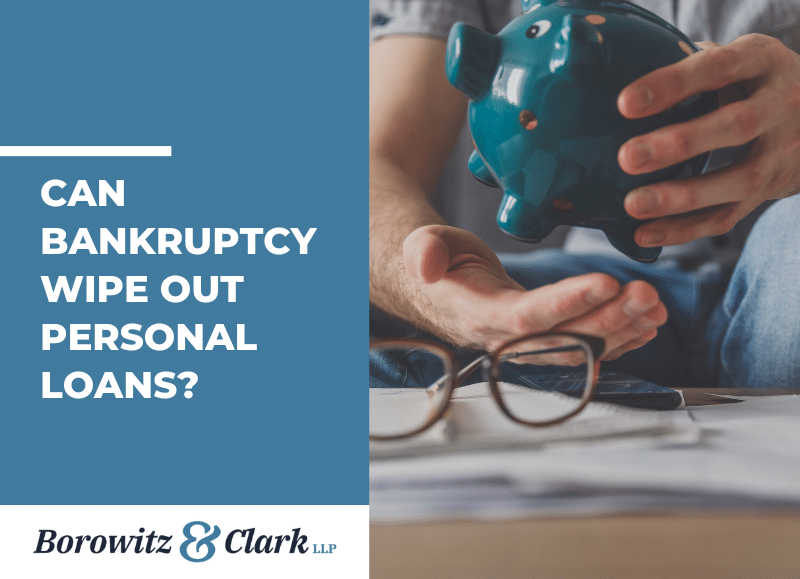 Table of Contents
Personal loans may be secured or unsecured, and the two types of loans are treated differently in a Chapter 7 bankruptcy case.
Personal Loans in Chapter 7
Unsecured Personal Loans are Generally Dischargeable
Some types of personal loans that are typically dischargeable in Chapter 7 bankruptcy include:
Unsecured bank loans
Signature loans from loan companies like Oportun and Personify
Personal loans from friends or family
It's important to note that if a personal loan is unsecured and is eligible for discharge, the status of the loan doesn't matter. The loan will be dischargeable whether it is current, delinquent, or in default. The loan will be dischargeable whether it is with the original creditor, has been sent to an outside collection agency, or has been sold to a debt buyer. If the loan is dischargeable it will remain dischargeable if a lawsuit has been filed, and if a judgment has been entered, and even if your wages are already being garnished.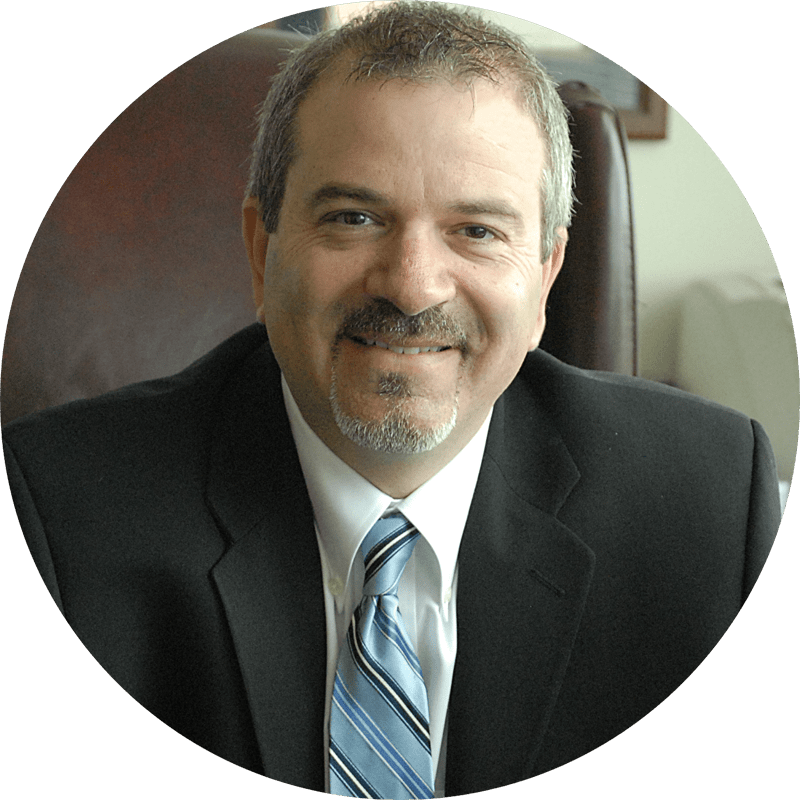 An expert tip from Barry
Sometimes, a shady creditor will transfer a debt to a debt buyer after it's been discharged. If the debt buyer is dishonest, they may try to mislead you into believing that because they weren't listed in your bankruptcy schedules, they're allowed to collect on the debt. They're not.
Secured Loans Aren't Dischargeable Unless You Surrender the Collateral
When you take out a secured loan, the creditor takes a security interest in some type of property. The most common types of secured loans are motor vehicle loans and mortgage loans. When you finance the purchase of a car or truck, the lender will virtually always take a lien on the vehicle to secure the loan. The lien agreement typically allows the lender to take back the vehicle if the loan is delinquent for a specified number of days. In some cases, the lender retains the right to repossess the vehicle if the payment is even a day late.
Your personal responsibility to pay the debt can be discharged in bankruptcy, but that doesn't help you if you want to keep the car. Since the debt is secured, you must either pay for the vehicle or return it.
Examples of debt in this category include:
Automobile purchase loans with the vehicle serving as security
Title loans with the vehicle serving as security
Purchase money mortgage loans
Home equity loans or lines of credit
Purchase money loans for other items of value, such a boats or jewelry
Personal loans for which property you own is pledged as collateral–for example, your bank may issue you a personal loan secured by a certificate of deposit (CD) you hold with the institution
Many bankruptcy petitioners start with the presumption that they want to keep their property. That's understandable, especially when the property is their home or a vehicle that they need for transportation to and from work and for other important purposes. But, in some cases, surrendering property and discharging debt offers a way to get out from under a bad deal that is costing too much.
What if Chapter 7 Won't Work?
Chapter 7 bankruptcy is designed in large part to eliminate unsecured debt, and is often the quickest, easiest, and least expensive means of eliminating personal loans and other types of unsecured debt, such as credit card debt, old utility bills, and medical bills.
But, Chapter 7 bankruptcy isn't for everyone. Some people aren't eligible because they earn too much money, or choose to avoid Chapter 7 because they have assets that won't be protected by bankruptcy exemptions.
How unsecured loans are addressed in a Chapter 13 bankruptcy plan depends on variables such as your income and the total amount of your debt. In some Chapter 13 cases, the bankruptcy petitioner pays 100% of unsecured debt, but makes those payments over time, free from collection activity, late fees, and other unpredicted expenses.
In other cases, the bankruptcy filer will pay none of the unsecured debt, and that debt will be discharged when the plan is successfully completed. Still other Chapter 13 petitioners pay a portion of their unsecured debt through the Chapter 13 plan, and the remainder is discharged.
In short, unsecured personal loans may be fully discharged, fully repaid, or partly repaid and partly discharged.
In one way, secured personal loans are treated similarly in Chapter 7 and Chapter 13 cases: the borrower must either make payment or return the property that secures the loan. But, Chapter 13 offers some advantages for this type of loan. First, a Chapter 13 plan stretches across three to five years. That gives the borrower some breathing room to catch up on any past due balance over time, in smaller increments. In certain circumstances, the borrower may be able to pay less than the current outstanding balance on the loan and still retain the property.
The Bottom Line on Personal Loans
Unsecured personal loans can generally be wiped out in a Chapter 7 bankruptcy case, and may also be partly or wholly eliminated in Chapter 13. The treatment of secured loans is a bit more complicated.
Regardless of the mix of unsecured personal loans and other debt, the best approach for an individual borrower will depend on a variety of factors. The best way to get specific information about which debts are dischargeable, which type of bankruptcy you may be eligible for, and the pros and cons of each is an experienced Los Angeles bankruptcy attorney.
The attorneys at Borowitz & Clark have devoted decades to helping people resolve their debts and move forward with confidence. You can schedule a free consultation right now by calling 877-439-9717. Or, if you prefer, fill out the contact form on this site or click in the bottom right corner to chat.