Erik Clark
On
11/20/2015
Last Modified
12/17/2015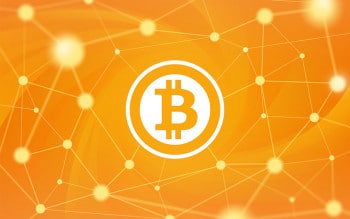 Since its inception in 2009, Bitcoin has made a lot of headlines. It's the first widespread "cryptocurrency." It's decentralized and anonymous. It was a popular method of payment on Silk Road, a black market website. Now, it's coming into its own and Borowitz & Clark is proud to be one of the first law firms to accept it.
What Is Bitcoin?
Bitcoin, most simply, is a type of currency. It's used as a way to store value, just like cash in a bank account. It can also be used to make purchases, just like cash in hand.
Digital Money
Bitcoin is also unlike traditional currency in several important ways. While most people are familiar with online banking and shopping, we also know that the dollars we spend online are the same as the physical dollar bills in our wallets. Bitcoin is entirely digital – there are no actual Bitcoins that you can hold in your hand. Bitcoins are created slowly, as the network grows, by a process called "mining." Mining involves checking and verifying transactions to earn new Bitcoins.
Peer-To-Peer Currency
Traditional currency is issued by a government or large bank and that issuing entity guarantees its value. Bitcoin, on the other hand, is decentralized. That means there is no central bank or government controlling it or guaranteeing its value. Instead, it's a decentralized "peer-to-peer" system that is run by the users, subject to the rules of the original Bitcoin programming.
Fraud Prevention: The Bitcoin Block Chain
When we're dealing with paper currency, the central issuing authority is responsible for catching counterfeit bills, credit card fraud, and other threats to the currency. Bitcoin has no central authority, but it does have the same concerns about fraudulent currency and transactions as any other currency. Where dollar bills have serial numbers to prove their authenticity, Bitcoins also have unique identifying numbers. They're somewhat more complicated than a serial number but serve the same purpose. Bitcoin maintains its authenticity by means of a decentralized register stored across every computer that uses the currency. This record of all Bitcoins and all Bitcoin transactions is called the "block chain."  Every Bitcoin that is spent is checked against the block chain for authenticity. In theory, that means it's impossible to make a fake Bitcoin or a fake Bitcoin transaction.
How To Use Bitcoin
Bitcoin is based on a lot of heavy-duty math and computer science; the original paper describing the Bitcoin system gives an in-depth analysis of those issues.
The good news is that you don't have to be a computer engineer to use Bitcoin. You just have to install a program called a Bitcoin wallet on your phone or on your computer. This program will generate an address that other people can use to transfer Bitcoins to you, and vice versa. After every transaction, you'll get a new address in order to preserve the anonymity of the system. In order to make a payment, you just need an address to send to. You can purchase Bitcoins using US dollars and use them to make transactions or store them in your wallet for future use.
Why Would A Law Firm Accept Bitcoin?
Bitcoin has sometimes been portrayed in the news as a currency for crooks, but it's really just a new kind of money. It has taken some time to catch on because of its technical nature, but more and more businesses are accepting it. Unlike traditional currency, Bitcoin can't be counterfeited and a Bitcoin transaction can't be faked. For the privacy-conscious, it also can't be traced.
Of course, it does have its flaws. While the value of traditional currency is carefully monitored and controlled by a central bank with an eye to general economic conditions and stability, the value of Bitcoin is not. The value of Bitcoin in US dollars fluctuates daily based on how much people believe it's worth. The value of the US dollar also fluctuates constantly, measured against other currencies, but the changes seem less drastic since most people don't have to worry about the exchange rate.
So, why take Bitcoin? Most simply, it gives our clients more options. While we're one of the first law firms to start accepting Bitcoin, we're not alone. Perkins Coie, LLC, Forefront Law, and others have also taken this step. Retailers are slowly starting to accept Bitcoin as well, since the fees are lower than those for credit card transactions.
Contact Us Today
If you're struggling with debt, we may be able to help. Contact us for a free consultation and case evaluation to learn about your options for overcoming your debt. We have convenient locations across Southern California and we're standing by to help.
Posted By