Erik Clark
On
01/31/2019
Last Modified
03/20/2019
Unemployment is extremely low right now and incomes are rising, so you would think that Americans would be living the high life. But the fact is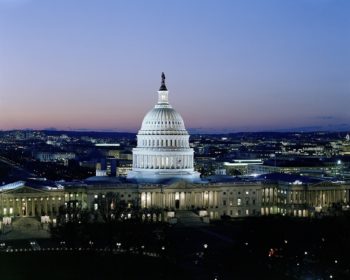 that most of us are struggling. How is this possible?
A November 2018 study released by the Center for Financial Services Innovation (CFSI) found that
17% of Americans are financially vulnerable
55 % are just financially "coping"
Only 28 % of Americans are financially healthy!
Almost half of us are living paycheck to paycheck.
44% of survey respondents said their expenses exceeded their income in the past year. They resorted to using credit for their living expenses.
Another 42% said they have no retirement savings at all.
What is so shocking about these figures is that according to key economic indicators, the economy is healthy. The government shutdown has thrown a wildcard into the mix, but assuming that is resolved soon, the GDP growth rate is expected to remain in the ideal range of 2% to 3 %. Heck the unemployment rate was only 3.7% at the end of 2018. Unemployment is expected to proceed at its low natural rate of 4.5% to 5%. There is not a lot of inflation or deflation. So why is the American dream escaping the grasp of so many Americans today?
Article at a Glance
Key economic factors are good, and unemployment is low, but most Americans are struggling financially.
Credit card debt is a huge albatross, and mortgage debt matches it as the biggest sources of debt in America. These are followed by student loan debt and auto loan debt.
Though incomes are rising, and unemployment is low, many costs are rising even more, making it difficult for some Americans to dig out of their financial holes.
Americans Are Deep in Debt
A big reason that Americans are struggling is that many carry a huge amount of debt. In 2018, the average American was $38,000 in personal debt (not including home mortgages), up $1,000 from the year before. Total household debt has been rising quarterly for some time. According to the Center for Microeconomic Data's quarterly report for the third quarter of 2018, household debt rose to $13.51 trillion in that quarter, a $219 billion jump from just the quarter before.
Today, only 23 % of Americans say they carry no debt, compared to 27% in 2017, just the year before. What are we spending on? According to the   Northwestern Mutual 2018 Planning & Progress Study
A surprising 20% of people pay 50%-100% of their income towards debt repayment
13% of Americans say they will be in debt for the rest of their lives
With this kind of debt, it may be impossible to ever get ahead short of filing bankruptcy, assuming that your debts are such that can be discharged in bankruptcy.
What Are We Spending On
Though mortgages were the leading source of debt in 2017, in 2018, credit cards tied mortgages in 2018 as the leading source of debt,  increasing from 19% to 25%.  This is followed by student loan and car loan debt.
Credit Card Debt
Revolving credit card debt that is carried from month to month drags down many families, and in late 2018, it reached $420.22 billion. That's a 5% increase over the year before. The average US household that has credit card debt has about $6,929 in these revolving balances. When high interest debt gets that high, it can be extremely difficult to pay off. Of course, families with credit card debt usually have additional debt. In households which carry any kind of debt, the average balance is $125,768 including their mortgage.
Mortgages
Americans carried $9.1 trillion in mortgage debt in 2018. The average household carried $184,417 in mortgage debt. This is a jump from the year before when mortgage debt was $8.74 trillion in the third quarter of 2017.
Student Loans
Many of us are carrying substantial student loans, over 42 million in the third quarter of 2018.Student loan balances are increasingly delinquent, and there was a large increase in delinquency for student loan balances during the third quarter of 2018.
There are various options meant to help those struggling with student loans, and one of these is forbearance, where you can pause your payments due to hardship. 2.6 million Americans with an average student loan balance of $43,538 were taking advantage of that option in the third quarter of 2018. But many do not realize that forbearance adds significantly to the total amount they owe, because interest doesn't stop. According to NerdWallet, if you have a balance of $43,538 at an interest rate of 5.05% and go into forbearance for a year, you will add $2,199 to your balance owed.
Car Loans
Americans owe $1.27 trillion in car loans with an average debt of $28,033.  44% of us are paying off a car loan even as you read this. 90+ day delinquency for auto loans has been increasing for auto loans since 2012.
Why Can't Americans Pay Off Their Debt?
Though unemployment is low, and incomes are growing, many costs are outpacing them. There are several obstacles for Americans trying to pay off their debt, including.
Rising cost of living
High cost of student loan forbearance
High interest credit card rates: Households with revolving credit card debt will pay an average of $1,141 in interest this year.
Increase in revolving credit card debt
Increasing medical costs
Increasing costs of eating out
You Need a Plan to Get a Handle on Your Finances
Those in debt, and that's most of us, need a plan to get a handle on our finances. If you are unable to set up or stick to a budget on your own, consider getting professional financial help. Some other tips include the following:
Try to decrease costs that are your highest such as food, mortgage and rent costs.
If you are struggling with student loans, try options other than forbearance which can add substantially to your interest. An example (if you are eligible) is deferment, which won't accrue interest, or an income-driven repayment
Consider transferring your credit card debt to one with an introductory 0% interest offer. Just remember, once that introductory period is over, you will have to pay interest, so be sure not to choose a high interest card. Look for no annual fee and no balance transfer fee or at least a low transfer fee.
If you're struggling to pay your bills, an experienced debt relief attorney can sometimes make all the difference. Not every case has to result in bankruptcy; we've got experience in areas like debt consolidation and debt negotiation as well, among other strategies we've learned in our years of helping Californians climb out of debt. Get in touch with us for a free, no-obligation consultation to see what we can do for you.
Posted By