Erik Clark
On
01/16/2018
Last Modified
01/18/2018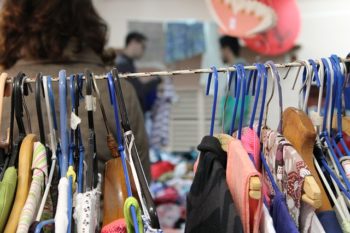 Your monthly housing payments are soaring through the roof, a night out snatches half your hard-earned paycheck, and driving on the freeway burns a black hole in your wallet. The fact is that we live in a city with an overall cost of living that is 44% higher than the national average. So, how could anything be cheaper in Los Angeles?
Your financial prospects may not be as dismal as the statistics indicate if you know a few tricks of the trade in bargain hunting. In everything from housing to shopping, Los Angeles is an open sea for those willing to dive for treasure.
Furthermore, there are other world-class cities in the United States that are even costlier than L.A. (hint: you'll be shelling out more once you cross the Golden Gate Bridge or land at JFK). Let's uncover exactly how you can save money on what's cheaper in Los Angeles.
Cheaper Housing in Los Angeles
Yes, the cost of housing in Los Angeles has been steadily on the rise. But when you factor in perks like easy beach access and proximity to the unparalleled cultural amenities that L.A. offers, the picture might look brighter. Plus, Los Angeles apartments provide far more bang for your buck than most abodes in New York and San Francisco.
In square footage alone, Los Angeles takes the blue ribbon in a head-to-head contest against New York. This means that while neither city has a cheap housing market, the value in L.A. is superior. While multiple roommates and closet-size apartments are the norm in New York, the average square footage of a Los Angeles apartment is 786 square feet with an average monthly rent of $2,107, compared to 722 square feet in Manhattan and a staggering $3,752 average monthly rent. Clearly, Los Angeles wins by a landslide in both space and cost.
Pitted against San Francisco, Los Angeles once again edges into first place. While the average apartment size in San Francisco is slightly larger at 808 square feet, the average monthly rent is outrageous at $3,219. San Francisco apartments are also notoriously difficult to find, a fact which contributes to the city's status as one of the most expensive metro areas in the nation.
Any way you look at it, Los Angeles comes out on top in the housing market, although the honor may be dubious considering the similar high costs of its competitors.
Affordable Los Angeles Things to Do
Here's where L.A. really excels. You could have lived in L.A. for a decade and still only scratched the surface of the city's vast array of entertainment options. While some activities, like an evening of dancing and cocktails at Greystone Manor, will smash the piggy bank, there are countless other affordable and even free alternatives. Here are just a few economical ideas:
Bargain Shopping in Los Angeles
While L.A. boasts some of the country's most exclusive shopping locales (hello, Rodeo Drive!) there are sweet deals to be found throughout the city. For starters, L.A. is teeming with affordable grocery stores like Trader Joe's and Sprouts Farmers Market. These supermarkets are not only gems for their lower prices but also their abundant fresh produce, much of it sourced locally.
The thriving agricultural industry in L.A.'s surrounding regions directly benefits the city's residents with local strawberries, grapes, walnuts, avocados, and other treats from Mother Earth. Even better, all this fresh food is priced lower than the national average thanks to the fact that it's virtually farm-to-plate.
And if it's fashion you covet, L.A. has no shortage of inexpensive boutiques, consignment retailers, and vintage shops. These independent merchants mean that you don't need to brave a big-box store for a bargain. Who knows? You may even snag a fashionable relic from Hollywood's storied past.
Finally, flea markets in Los Angeles, like A Current Affair and Melrose Trading Post, offer up even more bargains if you don't mind shopping second-hand. These popular markets feature everything from antiques and collectibles to furniture and jewelry.
Saving Money in Los Angeles
While there's no denying that Los Angeles is pricey, you can navigate your way through some attractive deals in your home city. At (nearly) every corner, there are money-saving opportunities in shopping, entertainment, and even housing.
If you're struggling financially in Los Angeles and considering filing for bankruptcy, Borowitz and Clark offer a free consultation to prospective clients. Contact us to see how we may be able to help you.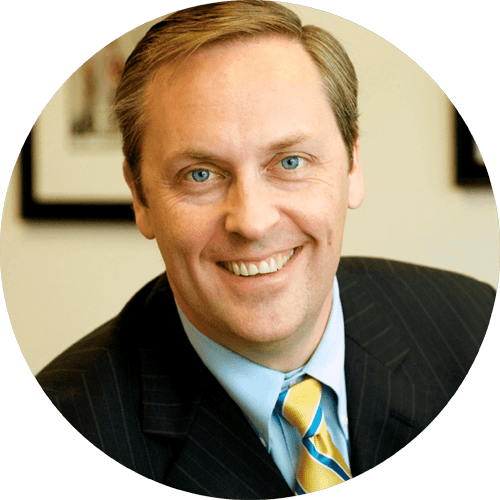 M. Erik Clark is the Managing Partner of Borowitz & Clark, LLP, a leading consumer bankruptcy law firm with offices located throughout Southern California. Mr. Clark is Board Certified in Consumer Bankruptcy by the American Board of Certification and a member of the State Bar in California, New York, and Connecticut. View his full profile here.
Posted By