Barry Borowitz
On
08/18/2015
Last Modified
11/16/2015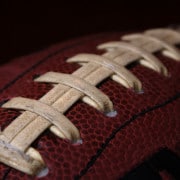 You probably already know that NFL players make a lot of money. The minimum starting salary for a rookie in 2015 is $435,000, and the average salary is almost $2 million. Some players make even more – 66 players are making more than $10 million per year. For comparison, the national median household income is just over $50,000. It seems like someone with that much cash wouldn't run into money troubles, but that's not necessarily the case. In fact, a recent study showed that about 1 in 6 NFL players file bankruptcy within about a decade of retirement. If even someone earning that much money can be overwhelmed by debt, how can the average person avoid it?
Bankruptcy Basics
First, let's brush up on what filing a bankruptcy really means. Bankruptcy is a tool that allows a debtor to reorganize and wipe out debt. There are two main types of consumer bankruptcy: Chapter 7 and Chapter 13. In a Chapter 7 bankruptcy, you'll surrender certain assets to the bankruptcy trustee. The trustee will sell those assets and use the proceeds to pay your unsecured creditors. California law protects many assets from the bankruptcy process, so most people don't have to surrender anything and simply have their unsecured debts wiped out. Because this is such a powerful tool, Chapter 7 is limited to people who have no other option. For those who don't qualify for Chapter 7 bankruptcy or have assets they want to protect, there's Chapter 13 bankruptcy. Under Chapter 13, you'll work with the court and your creditors to create a 3 to 5-year payment plan. Your monthly payments will be based on what you earn rather than what you owe so they'll be easier to manage. At the end of the 3 to 5 years, your remaining unsecured debt will be discharged.
In either case, your unsecured debt is what gets wiped out. You may also have secured debt, or debt that is linked to specific property. The most common types of secured debt are auto loans and mortgage loans. Under Chapter 7, you may choose to reaffirm your secured debt and keep making payments or you may choose to surrender the property. Under Chapter 13, you can include payments on your secured debt in your payment plan and keep the property.
Why People File Bankruptcy
So, why do people file for bankruptcy protection? The obvious answer is that they have more debt than they can pay off.  A more important question is how they end up in that situation in the first place.
The top reason for bankruptcy filings in the US is medical debt. Even with health insurance, a serious injury can mean big bills that many people simply can't pay. For most families, a five- or six-digit medical bill is simply too much. The second most common reason for filing is reduced income (such as cut in hours or salary), followed by job loss. After that, it's credit card debt, often attributed to medical or other unexpected expenses. Divorce is the fifth most common reason.
In other words, people are most often driven into bankruptcy by unexpected, often unavoidable debt. So, how can you handle that kind of surprise expense?
An NFL Example
Athletes have an unusual budgeting issue because they their earnings are backward compared to most other folks. Most people earn very little when they're young and build up over time. Professional athletes earn a lot of money for a few years when they're very young. Then their incomes drop off as they age. That means they have to save enough to get through the rest of their lives after the end of their athletic career. Unfortunately, many athletes don't get the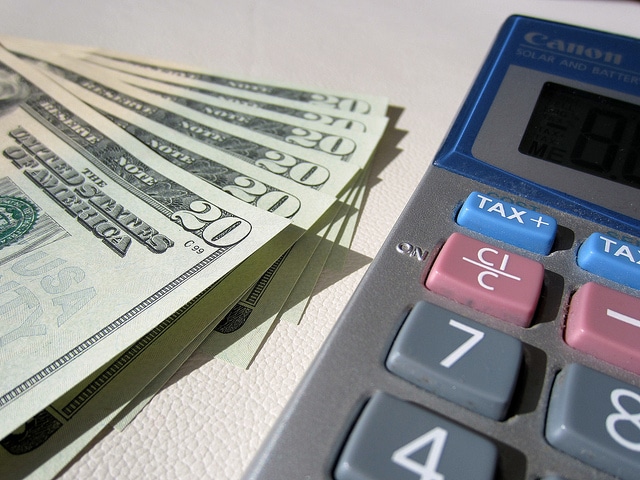 financial guidance they need and end up struggling to make ends meet later on. That leads to the high rate of bankruptcy filings among NFL players after retirement.
Ryan Broyles, wide receiver for the Detroit Lions, is determined not to become one of those 1 in 6 NFL players that file for bankruptcy protection. Despite earning more than a million dollars per year, he and his wife live on just $60,000. He and his wife decided that they wanted to make sure they could handle anything that comes up down the road, so they save every penny that they can. When an unexpected bill comes their way, they'll be ready for it.
Of course, it seems like it's probably easy to save when you're earning more than a million bucks. However, saving is even more important when your earnings are lower. The less you earn, the less likely you are to be able to handle a large, sudden expense. That means your budget is your best friend. Live beneath your means and put everything you can away for a rainy day. That will help you cover the gap if you get sick and have a big medical bill or if you lose your job.
Some experts suggest saving at least 10% of your take-home pay, but in reality the right number will be different for everyone. The best option is to budget out what you need. That includes your monthly rent or mortgage, food, transportation, and other basics. Subtract that from your paycheck to determine how much you'll have left after living expenses. Save as much of that as possible. The occasional splurge is just fine, but saving is the best thing you can do for your financial health. It will prepare you for any unexpected costs that come up. If you're lucky and don't have to deal with any sudden financial burdens, then you'll have a big chunk of cash saved up. It's a win-win.
Bankruptcy Can Help
Sometimes, even the most careful budget isn't enough. Maybe you got stuck with an unexpected bill for medical care or a car repair. Maybe your hours were cut back or you were laid off. Now the bills are piling up and you're falling farther behind. Maybe you turned to payday loans and other quick-cash options to make ends meet but found yourself even deeper in debt. Even when you feel overwhelmed by debt, don't forget that you have options. You may be able to reorganize or refinance your debt. You may be able to work with your creditors to get your accounts back on track. You also have the option to file bankruptcy and wipe your financial slate clean. That's why the bankruptcy system exists – to help people get back on track when debt gets out of control.
If you're struggling with debt, contact one of our experienced local bankruptcy attorneys today for a free consultation and case evaluation. We'll explain your options for dealing with debt and help you choose a solution that's right for you.
Posted By