Erik Clark
On
04/13/2015
Last Modified
05/19/2015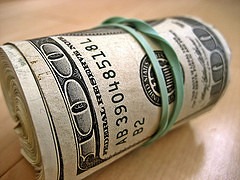 In April 2015, the Consumer Financial Protection Bureau (CFPB) filed suit against a ring of fraudulent debt collectors. The suit alleges that these companies have collected millions of dollars in fake debt. Learn more about the lawsuit and what it means for California debtors.
The Scam And The Suit
The suit names two people as the leaders of the fraudulent debt collection ring: Marcus Brown of New York and Mohan Bagga of Georgia. A number of other individuals are also named in the suit. The group allegedly set up several fake debt collection companies and used robotic calling to harass consumers into paying fake debts. These companies had names like "Universal Debt Solutions LLC" and "Credit Power LLC." The robotic calls also gave consumers fake names such as "IRS Equity" and "Worldwide Requisitions." The robo calls would purport to be real collection agencies and would claim that the consumer had unpaid debts. The calls threatened to sue consumers or have them arrested if they failed to repay these debts. The calls also threatened to disclose the debts to consumers' employers and family members. To make matters worse, these scammers apparently had access to personal information about the consumers, including Social Security numbers and birth dates. That information convinced many consumers that the calls were real, leading them to repay the fake debts.
The CFPB's lawsuit seeks to stop these people from pretending to be debt collectors and aims to force them to repay the money they extracted from their victims. The defendants may also face jail time.
The CFPB suit also names the payment processors who handled the transactions between the victims and the phantom debt collectors, alleging that they knew or should have known that the collection claims were fake because of the extremely large number of consumer complaints the payment processors received about these transactions. The payment processors allegedly gave the debt collection group an "air of legitimacy," meaning that consumers found the claims to be more believable because their payments were facilitated by legitimate payment processors and didn't require cash or wire transfers.
Finally, the suit names the telemarketing company that managed the calls, Global Connect, LLC, claiming that it knew or should have known that the calls were unfair or deceptive.
The Law
This lawsuit is brought under the Consumer Financial Protection Act and the Fair Debt Collection Practices Act. 12 U.S.C. §§ 5531, 5536(a), 5 U.S.C. §§ 1692-1692. These laws are designed to protect consumers from financial fraud and to ensure that they're treated fairly in the debt collection process.
Consumer Financial Protection Act
The Consumer Financial Protection Act (CFPA) went into effect in 2010. It created the CFPB with the goal of protecting consumers from fraudulent and predatory transactions. It was passed in reaction to the crash of 2008, which was blamed in part on the predatory lending practices of big banks who gave out mortgages that the borrowers could not afford. The CFPA gives the CFPB the right to bring a lawsuit to protect consumers from predatory lenders and providers of financial services.
Fair Debt Collection Practices Act
The Fair Debt Collection Practices Act (FDCPA) is designed to ensure that consumers' rights are honored through the debt collection process. It was enacted in 1977 after a long history of abuse by debt collectors and has since been amended since then.  Prior to the act, debt collectors would harass debtors day and night, contact their friends, families, and employers, and threaten debtors with lawsuits, arrest, or even violence. The debtors were obviously at a disadvantage compared to the debt collectors, so the law stepped in to ensure that debt collectors treated debtors fairly.
Among other things, the FDCPA prevents harassment of debtors. Debt collectors can't call frequently enough to harass debtors and they can only call during the day – no more harassment at 3:00 in the morning. In addition, debt collectors have to disclose certain information about themselves, including the agency they work for. Debt collectors are also required to be truthful in their communications; they can't claim that they are lawyers or the IRS if they're not. Debt collectors can't contact anyone but you about your debt and any written communications have to be discrete. The idea is that a neighbor could pick up your mail for you and wouldn't be able to tell the letter was from a debt collector. Finally, a debt collector must stop contacting you if you retain a lawyer (the collector can only communicate with your lawyer after that point) or if you request in writing that the collector stop contacting you.
In addition to these limitations on communications, debt collectors can't threaten you with anything unless they intend to go through with it and it's legal. In other words, a debt collector can't threaten you with a lawsuit unless the collector is actually prepared to file a lawsuit if you refuse payment again. They can't threaten you with violence and they can't threaten to put you in jail, or tell your friends and family about your debt because it's illegal for them to do that in the first place.
Finally, they can't use "false, deceptive, or misleading representation" in connection with the collection of a debt. That means, among other things, that they can't claim you owe a debt that you don't owe. 15 U.S.C. § 1692(e).
What Does This Mean For California Debtors?
First, California residents who were victimized by the allegedly fraudulent debt collectors may be entitled to get some or all of their money back, depending on the outcome of the case. If you believe you've been a victim of this debt collection ring, contact an experienced attorney in your area to learn about your options. For a full list of the names used by the debt collection ring, check out the complaint here. Names are located on page 2 and pages 5-18.
Second, California residents need to know about their rights as debtors. If you believe you've been a victim of a similar type of fraud, please contact an experienced local attorney to learn about filing a suit and getting your money back. You may also choose to contact the CFPB to submit a complaint. There are laws in place designed to protect you from fraudulent and predatory financial service providers and the CFPB and private lawyers are standing by to ensure that your rights are respected.
Remember – always keep written documentation of all debt collection activity. You may need that evidence in case of wrongdoing by the debt collector.
Image Credit and License
Posted By