Erik Clark
On
05/29/2018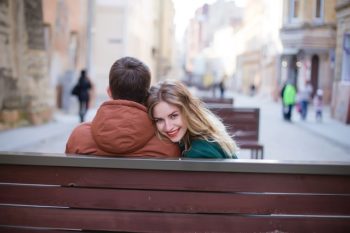 As summer approaches, romance is in the air and you might be in the mood for a date night with your sweetheart. But how can you paint the town when your wallet is feeling light from the cost of living in Los Angeles?
In fact, there are many affordable and even free options to explore for a date night in L.A. This post gets your night started with 10 creative ideas right in your own backyard.
Where to Find Date Night Deals in LA
An easy starting point would be daily deal websites or smartphone apps like Groupon and Living Social. Both merchants offer deeply discounted deals, slashing as much as 80% off of dining, shows, wine and craft beer tastings, massages, and much more. Some of these experiences, like a couple's massage at a high-end spa, are out of reach at full price for many people. In addition, unique experiences, like paint-and-sip nights, are usually available for at least 50% off the standard price. You can also try surprising site like AAA, which offers discounts on experiences and adventures in addition to car insurance.
But there's a whole world beyond deal sites, and many businesses choose not to advertise with third-party merchants in favor of advertising their own deals. Still, other experiences are waiting to be discovered amongst Southern California's vast natural surroundings.
Top 10 LA Date Night Ideas
So, let's unveil the Top 10 Affordable Ideas for a Night Out in L.A. You might even want to turn some of these date night ideas into extended weekend getaways.
Make It a Coffee Date: Eating out in Los Angeles can easily cost as much as $50 per person, so why not simplify your date with a quick cup at a coffee shop? L.A. is percolating with hip independent cafes like Rubies & Diamonds, Dinosaur Coffee, and Woodcat Coffee Bar.
Cook a Meal Together: After you've enjoyed some light fare at the café, come home and collaborate in the kitchen. Affordable grocery stores are everywhere in Los Angeles, so hand-pick your ingredients and get creative together. After all, cooking is not only a money saver but also a wonderful bonding experience.
Go on a Picnic: Pack up the meal you just prepared together along with a bottle of California wine and enjoy a romantic picnic at one of L.A.'s countless parks. Vista Hermosa Natural Park and Amir's Garden are two of the more hidden gems in the area.
Take a Walk or Hike: Burn off those calories from your home-cooked meal or picnic with a brisk walk or challenging hike that won't cost one cent. From Malibu to Culver City, there are endless miles of trails to stay fit with your honey.
Share Dessert: Decadent sweet shops in Los Angeles sell everything from genuine French macarons to nostalgic candy like licorice and lollipops. Try Galco's Soda Pop Stop in Highland Park or Sugarfina in Santa Monica to satisfy your sweetie's sweet tooth.
See a Movie: No L.A. date-night list would be complete without mentioning the movies! Some theaters offer discounted tickets on off-peak days like Tuesdays, or you could snuggle up at home and rent a movie on a streaming service.
Take a Scenic Driving Excursion: It's no secret that traffic in Los Angeles is a bear, but a stunning drive up to Big Bear Lake might tame the beast. Or head west onto the Pacific Coast Highway, where eye candy awaits at every mile marker.
Explore a Museum: As a world-class city, Los Angeles is home to exceptional museums like The Getty Center that showcases works by the likes of Monet, Van Gogh, and Cezanne. Even better, admission to this museum is free, so all you'll pay for this date is a $15 parking fee.
Get Creative at Home: If you'd rather stay in, how about working on an art project together? A city as artsy as Los Angeles is teeming with craft-supply stores, so shop together and then create together. Or, get your hands dirty with a home improvement project like painting a room. Then, make it a paint party by ordering pizza and simply enjoying each other's company.
Go on a Bike Ride: For the ultimate romantic date, rent a tandem bicycle and cruise along the boardwalk at Venice Beach. Watch the sun set over the Pacific Ocean to wrap up your perfect L.A. date night.
Spending quality time with your partner in Los Angeles doesn't have to be an expensive proposition. Reap the rewards of living in such a diverse city with these fun and affordable date night ideas. The money you save on going out could be spent on greater things, like buying your first house.
If you're living in the Los Angeles and feel your finances have become challenging to manage, we may be able to help. Contact the experienced bankruptcy attorneys at Borowitz and Clark to receive a free review of your case.
Posted By