Barry Borowitz
On
08/15/2013
Last Modified
02/17/2015
In re Manalad, 360 B.R. 288 (Bankr. C.D. Cal. 2007)
Failure to obtain credit counseling prior to filing for bankruptcy is grounds for dismissal
Chapter 13 bankruptcy is a complex process. You and your attorney need to prepare numerous forms and attend several meetings in addition to creating and implementing a payment plan with the Bankruptcy Court. You have to follow the requirements precisely or risk having your case dismissed.
11 U.S.C.A. § 109(h)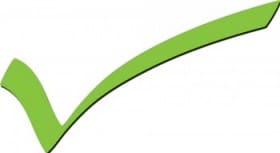 In order to file for bankruptcy, both chapter 7 and 13, a debtor desiring discharge of consumer debts must participate in budget planning and credit counseling in the 180 days before filing. 11 U.S.C.A. § 109(h). The Bankruptcy Abuse Prevention and Consumer Protection Act of 2005 (BAPCPA) expanded this requirement to include all debtors, even those whose debts are not consumer debts. This rule helps both the debtor and the court determine whether bankruptcy is actually necessary. If the mandatory counseling yields no solution outside of bankruptcy, then the debtor is correct in filing and his case may go forward. At least, that's the theory behind the rule.
Credit Counseling Takes Place 180 Days Before Filing Bankruptcy 
In general, debtors must attend credit counseling in the 180 days prior to filing for bankruptcy. § 109(h). In cases where the debtor shows the court that he could not obtain counseling prior to filing, he may ask for an extension of the deadline and participate in counseling within 30 days of filing. § 109(h)(3). If counseling is not available at all or is not available in the debtor's language, the court will waive the credit counseling requirement. § 109(h)(2)(a), (h)(4).
A California Bankruptcy Story 
Lope filed for chapter 13 bankruptcy the month after BAPCPA went into effect. He was in a hurry; his employer was threatening to garnish his wages for child support. In re Manalad, 360 B.R. 288, 293 (Bankr. C.D. Cal. 2007). Lope's chapter 13 plan allowed for 100% payment to all creditors and he felt that chapter 13 was the only way to deal with his debts. Lope's lawyer told him that credit counseling was only required for consumer debts, so Lope wouldn't need it. He filed without seeking counseling.
Unfortunately for Lope, his lawyer was wrong. BAPCPA had just gone into effect and it requires that all debtors attend credit counseling meetings before filing. Lope filed without having gone through credit counseling and did not request extra time to obtain it, which is allowable in certain circumstances.
Trustee Moves for Dismissal Based on Late Compliance 
The court discovered this omission and ordered him to obtain counseling, which he did. Lope filed his certificate of completion the day after he met with the credit counselor. During that meeting, the counselor determined that Lope had no alternative solution; only bankruptcy could help him. So, Lope fulfilled the requirement, but he was almost a year late. Citing this late compliance, the trustee moved for dismissal of his case. Manalad, 360 B.R. 288 (Bankr. C.D. Cal. 2007).
Dismissal of a bankruptcy case is serious business. A debtor who re-files for bankruptcy must pay all of the associated costs of a bankruptcy case again. This includes filing fees, in some cases the attorney fees, court fees, and the time and effort filing requires. Someone filing for bankruptcy likely does not have the cash to throw at filing a second time. Debtors filing for a second time within one year must overcome a presumption that they are filing dishonestly. § 362(c)(3). You really want your bankruptcy to work the first time, so dot your i's and cross your t's.
The court evaluated Lope's case based on three criteria: whether he had a reasonable explanation for not participating in credit counseling on time, whether he did participate once he learned that it was necessary, and whether the credit counseling session revealed no solution other than bankruptcy. Lope relied on the word of his attorney when he refrained from obtaining credit counseling; the court felt that "the Debtor is entitled to rely on his attorney's advice." Id. The court doesn't expect you to know the law better than your attorney does and won't expect you to act against your attorney's advice. If you and your attorney make a mistake, act as quickly as possible to remedy it. Lope obtained counseling when ordered to do so, and the counseling revealed that he "did not have a better payment option than through bankruptcy." Id. at 308. He fulfilled all three requirements and the court decided not to dismiss his case.
Lessons From This Case 
Lope's case went forward. He filed honestly and in good faith; he didn't deliberately ignore the requirements. The court recognized this honesty and allowed Lope to continue in bankruptcy without the harsh consequences of dismissal. Lope's lawyer erred, not Lope, and the court didn't want him to suffer for it. Give a sincere effort to follow all of the requirements when filing for bankruptcy. The court will recognize your good faith and be more willing to forgive small errors.
While the court decided to allow Lope's case to continue, it had the option of dismissal. Even minor oversights can cause big trouble in bankruptcy. When deciding which bankruptcy law firm to hire, be mindful of the experience level of both attorney and staff. What may seem like small errors can make a big difference in your case.
Image from Flickr user PNASH
Posted By