Barry Borowitz
On
08/31/2018
Last Modified
07/25/2019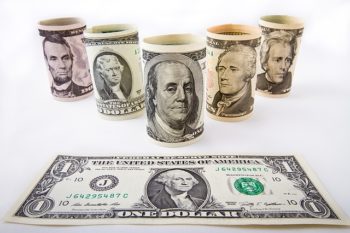 When Barack Obama ran for president in 2008, one of the central planks of his platform was reforming American health care. Obama was concerned with the skyrocketing costs that have long plagued the American health-care system and the large number of Americans who lacked health insurance.
The president was able to tackle those problems within the first 14 months of his presidency with the enactment of the Patient Protection and Affordable Care Act (or ACA, though more popularly known as "Obamacare"). The ACA made many significant changes to American health care and the health insurance industry with the goal of reducing costs and increasing coverage.
One of the most important aspects of the ACA was its establishment of online health insurance marketplaces in every state. In California, Covered California is that marketplace. Today, we're going to discuss Covered California in more detail and explore how it can help Angelenos save money on health insurance.
Background: The ACA's Health Insurance Marketplaces and Covered California
 The ACA made many significant changes to the American health care system. One of those changes involved requiring states to establish online health insurance marketplaces called "exchanges." If any state refused to set up an exchange, the federal government would set one up for it, folding it into the federal healthcare.gov website.
As marketplaces, the exchanges under the ACA act as online storefronts for comparing and purchasing coverage from actual health insurance companies. The exchanges are not, themselves, insurers.
But ACA exchanges were meant to be much more than simple online marketplaces like eBay or Amazon, however. For example, if a person applies for coverage through an ACA exchange, but his or her income is low enough that he or she would qualify for coverage under Medicaid (Medi-Cal in California), then the exchange forwards the application to the state's Medicaid agency.
Covered California is California's ACA-compliant health insurance marketplace. In fact, Covered California was the first state marketplace to be established. The California Legislature and Governor Schwarzenegger enacted the law to set up Covered California (at the time called the California Health Benefit Exchange) in September 2010, just six months after the ACA was enacted.
How Covered California Can Help You Save Money on Health Insurance
The reforms introduced by the ACA were intended to drive down the price of health insurance and drive up coverage throughout the United States. The law sought to accomplish these goals with three interdependent reforms:
Coverage for preexisting conditions. Before the ACA, insurance companies in most states could deny coverage for preexisting health conditions. This meant that individuals who were already sick could not purchase health insurance, forcing them to pay for their care directly.
The individual mandate. Until last December, the ACA required that every individual in the United States be covered by health insurance, either by buying an individual policy for him- or herself, through an employer, or under a government program. Anyone without health insurance would have to pay a penalty to the IRS at the end of the year (subject to exceptions).
Subsidies on health insurance exchanges. Finally, to encourage people to buy their insurance on the new health insurance exchanges, the ACA provides for premium subsidies for families earning up to four times the federal poverty level. These subsidies reduce how much consumers must pay to obtain health insurance.
Although Congress effectively repealed the individual mandate beginning in 2019 by reducing the IRS penalty to $0 in the Tax Cuts and Jobs Act late last year, the other two reforms remain in force. That means that you can still qualify for subsidized health insurance through Covered California and you can't be denied coverage just because you're already ill.
Covered California's Metal Tiers System
Another innovation introduced by the ACA was a system of "metal tiers" meant to make comparing different plans easier for consumers. The ACA's four different tiers—bronze, silver, gold, and platinum—classify plans based on the percentage of a person's health-care costs that will be paid for by the insurance company:
In a bronze plan, the insurer will pay an average of 60% of covered individuals' medical bills. The individuals themselves will pay the other 40% through deductibles and copays.
Silver plans cover an average of 70% of a covered individual's medical expenses, leaving 30% to be paid out of pocket.
In gold plans, the insurance company is expected to pay 80% of the average person's care costs. The individual pays the remaining 20%.
A platinum plan pays 90% of a person's medical expenses, so he or she need only fork over 10%.
Understandably, the health insurance premiums for a higher-tier plan are higher than those for a lower-tier plan. However, you can receive premium subsidies for plans under any tier.
Medi-Cal: An Alternative to Private Insurance for Low-Income Californians
Strangely, it is possible to make too little income to qualify for a subsidized insurance policy through Covered California. The ACA limits premium subsidies to those earning at least 138% of the federal poverty line in states that have expanded Medicaid (like California). Below that level, individuals can receive free or reduced-cost coverage through Medi-Cal, California's implementation of Medicaid.
As noted earlier, the Medi-Cal application has been integrated into Covered California. That means that Californians can apply for Medi-Cal coverage the same way they apply for private insurance through Covered California.
(If you'd rather not apply for Medi-Cal through the Covered California website, you can still apply by mail or in person.)
Do You Need Health Insurance?
In modern America, health insurance is not just something that's nice to have. It's a necessity—even without the individual mandate. The cost of health care in the United States is notoriously high, and a simple visit to the emergency room can easily outstrip the annual cost of obtaining health insurance that could have helped pay for it.
Thanks to the ACA and Covered California, buying health insurance is now easier than ever, particularly for low- and middle-income Californians who couldn't afford it otherwise. If you're not currently covered by health insurance and you live in California, investigate the options available to you through Covered California. Open enrollment for 2019 begins in November, but you can start researching potential plans and subsidies now.
Did you know? Many Americans facing mounting medical bills turn to bankruptcy for relief. Buying health insurance can help you avoid the need for bankruptcy, but isn't a silver bullet. If you find yourself unable to pay old medical bills, whether you're insured or not, contact the consumer bankruptcy attorneys of Borowitz & Clark for a free consultation about whether bankruptcy would be a good choice for you.
Posted By