Erik Clark
On
11/10/2020
Last Modified
12/02/2020
The federal Fair Credit Reporting Act (FCRA) creates a process for disputing inaccuracies on your credit report.The statute also requires both credit reporting agencies (CRAs) and furnishers of credit information to investigate disputes and make corrections or deletions as appropriate. Ultimately, if they don't fulfill their obligations under the law, you may be able to sue. The FCRA creates a private cause of action, meaning that you can ask the court to order them to correct the problem, and may even be entitled to money damages. 
But, that's not the first step. The simple fact that there's inaccurate information on your credit report is not sufficient to establish that either the CRA or the entity reporting the inaccurate information did anything wrong. 
Monitoring Your Credit Report
The first step in protecting against credit report inaccuracies is to regularly review your reports from all three major credit bureaus: Experian, Equifax and TransUnion. You're legally entitled to one free credit report from each CRA every year. You can request your report from each CRA directly, or use the centralized system at AnnualCreditReport.com to request all three. It's important to note that while you may expect that all three reports would include the same information, it's not unusual for inaccurate information to appear on one report and not the others. So, reviewing just one report isn't enough.
Credit reporting errors are common, and can cause serious problems for the consumer. Inaccurate or out-of-date entries may be an obstacle to credit approval or renting an apartment. Or, those entries may simply raise the price tag on a loan, since people with negative entries on their credit reports and lower credit scores tend to pay more in fees and interest. 
With so much at stake, you might assume that most consumers would take advantage of those free annual credit reports to ensure that their credit histories were accurate and their scores weren't being weighed down by errors. But, a recent survey conducted by CompareCards revealed that just 33% of Americans had checked their credit reports in the past year. That's down slightly from pre-pandemic days, but the number was already low: 39% of respondents said they reviewed their reports in 2019. The percentage is even lower among older Americans.
What if I Find an Inaccuracy on My Credit Report?
If you find accounts that aren't yours, incorrect balances, outdated entries still appearing on your credit report or other errors, you can send a dispute letter to the credit reporting agency. The Federal Trade Commission (FTC) provides step-by-step instructions for disputing an entry on your credit report, including a sample dispute letter. Generally, you will want your dispute letter to be clear and concise, focus on the facts, and be supported by copies of any evidence you have. CRAs are required to investigate your dispute and to forward the information to the furnisher of the disputed information. But, they can ignore your dispute if it's "frivolous." So, take the time to put together a clear and well-supported dispute package.
What Happens after I Dispute? 
In most cases, the CRA must investigate the dispute within 30 days. If the investigation reveals that the information is inaccurate or too old to be reported, the CRA must delete or correct the entry. If you receive a notice from a CRA that an entry on your credit report has been corrected or deleted as a result of your dispute, continue to monitor your report. Unfortunately, items that have been fixed or removed sometimes reappear. In some cases, this is an honest mistake–for instance, the furnisher failed to update the file in its system, and so the item gets re-reported. In other cases, it's a shady pressure tactic. For example, a debt collector or debt buyer may report an outdated or settled debt as outstanding as a means of pushing for payment. 
If the credit reporting agency or the furnisher fails to fulfill its obligations in response to your dispute, you may be able to sue one or both. Depending on the circumstances, a court may order the credit bureau or furnisher or both to update records and refrain from reporting an item in the future, may award actual damages suffered as a result of the failure, and may order the CRA or furnisher to pay your attorneys' fees. If the violation was willful rather than just negligent, you may be entitled to up to $1,000 in statutory damages.
If an item is being willfully misreported after bankruptcy, you may also be able to pursue sanctions for violation of the bankruptcy discharge. 
Take Steps to Protect Your Credit
Protecting your credit history and your credit score is an active process. It requires regular review of credit reports, well-formulated disputes when erroneous entries are discovered, retaining evidence of your dispute (such as dated copies of the letter and supporting documents), keeping track of the timeline to ensure that your dispute doesn't slip through the cracks, and taking action if nothing happens, or if you receive a determination you believe is incorrect.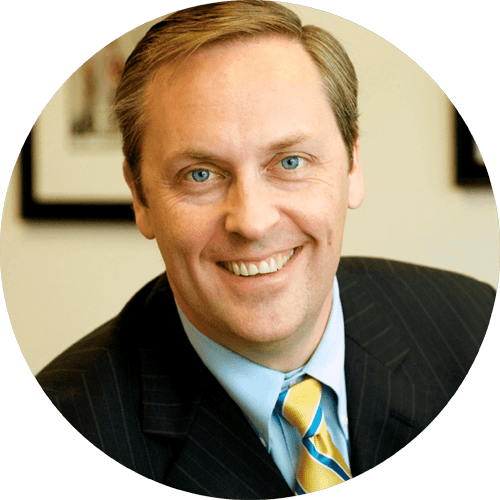 M. Erik Clark is the Managing Partner of Borowitz & Clark, LLP, a leading consumer bankruptcy law firm with offices located throughout Southern California. Mr. Clark is Board Certified in Consumer Bankruptcy by the American Board of Certification and a member of the State Bar in California, New York, and Connecticut. View his full profile here.
Posted By