Erik Clark
On
09/14/2018
Last Modified
10/26/2018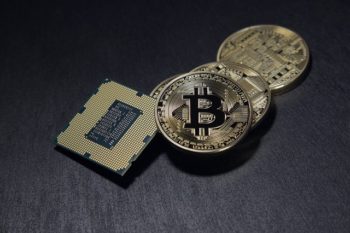 In 2009, a person (or group—no one's quite sure) using the name Satoshi Nakamoto launched Bitcoin, a new digital currency. Early on, the value of bitcoin was so low that one person paid 10,000 bitcoins to purchase pizza from Papa John's. By December 2017, the price of each bitcoin had increased to nearly $20,000, and today it trades around $6,500.
Despite its price volatility, interest in Bitcoin has exploded in recent years. Today, millions of people around the world own bitcoins or units of other cryptocurrencies. That raises an interesting series of legal questions that don't all have good answers yet. One of those questions is, What happens to Bitcoin in bankruptcy?
Although that question has not yet been fully addressed by the bankruptcy courts, we can get a good idea of the likely answer by working from general bankruptcy principles. For example, because bitcoins are property, they must be disclosed when a person files for bankruptcy. But Bitcoin in bankruptcy may qualify for one or more bankruptcy exemptions, meaning you may not have to lose them.
Let's explore those two points in more detail.
Article at a Glance
Technically, Bitcoin is a cryptocurrency. Legally, bitcoins are property.
When a person files for bankruptcy, all his or her property becomes property of the bankruptcy estate. What happens next depends on the type of bankruptcy and whether particular property is exempt or nonexempt.
Because Bitcoin and other cryptocurrencies are still so novel in the bankruptcy context, you should work closely with a knowledgeable bankruptcy attorney if you have cryptocurrency holdings and are considering bankruptcy.
What is Bitcoin?
Bitcoin is a type of cryptocurrency. Cryptocurrencies are digital assets that are used as mediums of exchange and stores of value. They exist on a "blockchain," which is a digital ledger (i.e., a list) that is shared across many computers at once. Because of the design of blockchains and cryptocurrencies, they are held anonymously and are difficult to steal or forge.
Take a look at our 2015 post announcing that we would begin accepting Bitcoin as payment for a more detailed discussion about this revolutionary technology.
Do I Have to Disclose My Bitcoin in Bankruptcy?
Yes, you have to include your bitcoins in your bankruptcy filing. When you file for bankruptcy, whether under Chapter 7 or Chapter 13, you have to provide the court with certain information about your property and finances. That includes listing all your property, whether it qualifies for a bankruptcy exemption or not. (See below for more discussion of bankruptcy exemptions.)
Just because cryptocurrencies are held anonymously doesn't mean you can leave them out of your bankruptcy filing. Bankruptcy trustees have many ways of discovering property that a debtor has tried to hide, from reviewing bank statements and tax returns to searching public records or learning about property from friends, family, and business partners.
Intentionally omitting some of your property—like bitcoins—is bankruptcy fraud. If you commit bankruptcy fraud, you can lose your discharge or even be prosecuted. If convicted, you can be fined for up to $250,000 and imprisoned for up to 20 years.
So, yes, you must disclose your Bitcoin in bankruptcy.
What Happens to Bitcoin in Bankruptcy?
Because bitcoins are property, they will be treated similarly to other property in bankruptcy. When a person files for bankruptcy, all his or her property becomes property of the bankruptcy estate. The property of the bankruptcy estate may be exempt or nonexempt property. The significance of that distinction depends on the type of bankruptcy filed.
In a Chapter 7 bankruptcy, the bankruptcy trustee will sell any nonexempt property to help pay off the debtor's unsecured debts. Most Chapter 7 bankruptcies are "no asset" bankruptcies, meaning that all the debtor's property is exempt, and he or she will not lose any property during the process.
In a Chapter 13 bankruptcy, the debtor creates a repayment plan to pay as much as he or she can to creditors over the next three to five years. In creating that plan, the debtor must ensure that his or her creditors will receive at least as much as they would have under a Chapter 7 bankruptcy. That means the value of the debtor's nonexempt assets must be factored into the repayment plan.
Where Does Bitcoin Fit In?
What property is exempt varies from state to state. In some states, debtors can choose between a set of exemptions defined by federal law and a set defined under state law, but California does not permit that. Instead, in California, debtors can choose between two sets of state exemptions, known as "704" and "703" exemptions.
Both sets of exemptions define specific types of property that can be exempted in bankruptcy up to a certain value. Most of those exemptions are of little use for cryptocurrencies like Bitcoin. They apply to specific things like your home, car, home furnishings, jewelry, and business property.
The most obvious fit for bitcoin would be the "wildcard" exemption in 703, which exempts "the debtor's aggregate interest . . . in any property." At the time this blog was published, this exemption applies to property worth up to $1,425. To the extent the homestead exemption is not used, the wildcard exemption will be increased—to as much as $28,225.
Other exemptions might also apply to Bitcoin in bankruptcy, depending on the particular facts of a given case. But, because this is a developing area of bankruptcy law, it's difficult to say for sure.
Bitcoin Raises Many Other Issues in Bankruptcy
The legal status of Bitcoin in bankruptcy and what exemptions may apply are just two of many issues relating to cryptocurrencies that bankruptcy courts have yet to address. Other, even more complex questions have just begun to be raised in bankruptcy proceedings throughout the country.
The bottom line is that if you own bitcoins or other cryptocurrencies, you should consult a knowledgeable bankruptcy attorney if you are considering bankruptcy. Bankruptcy is complex enough on its own even when such novel issues are not involved, so working with a lawyer is especially important for debtors bringing cryptocurrencies into the process.
Borowitz & Clark is a Los Angeles bankruptcy firm that has helped thousands of Southern Californians successfully navigate the bankruptcy process over the years. If you have questions about bankruptcy and how it would affect your property, contact us today for a free consultation.
Posted By