Torrance Office
Headquarter
Torrance
3868 W Carson Street, Suite 332
Torrance
,
CA
90503
United States
Phone:
(310) 683-6880
| | |
| --- | --- |
| Monday | |
| Tuesday | Closed |
| Wednesday | |
| Thursday | |
| Friday | Closed |
| Saturday | Closed |
| Sunday | Closed |
Route
Bankruptcy Law Firm in Torrance, CA
How To Get Here
Our Torrance office is located at 3868 Carson Street, in Suite 332.  The building is part of a group of buildings located on the southwest corner of Carson and Hawthorne Blvd. It's directly across the street from the Del Amo Fashion Center.
Our office is on the 3rd floor and elevator access is available.  Ample free parking is available on three sides of the building.
Do You Want To Be Debt Free?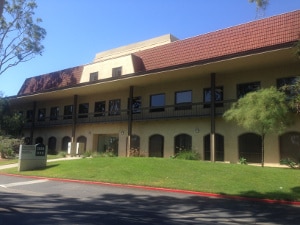 Phone calls, wage garnishment, bank levies, collection letters, lawsuits. Dealing with the burden of debt is overwhelming. When you've got bills you can't pay, what are your options?
Bankruptcy is one of the most powerful tools available for people battling with debt. The moment you file, you can stop worrying about collection actions. Bankruptcy's automatic stay will stop your creditors in their tracks. Once you file, they can't send letters, call you, garnish your wages, sue you, or attempt to collect in any other way. They have to go through the bankruptcy court and your attorney.
Both Chapter 7 and Chapter 13 bankruptcies offer the protection of the automatic stay. Both will leave you free of unsecured debt and ready to start out fresh. Our pages on Chapter 7 Bankruptcy and Chapter 13 bankruptcy will give you more information about the bankruptcy process and the benefits it offers.
over 327 million in debt already wiped out!
About Borowitz & Clark, LLP
West Covina Office
100 North Barranca Suite 250
West Covina
,
CA
91791
United States
Phone:
(626) 430-9717
Norwalk – Imperial Sq. Office Park
12631 E. Imperial Highway Suite A-104
Santa Fe Springs
,
CA
90670
United States
Phone:
(562) 668-9702
Los Angeles
555 West Fifth Street 31st Floor
Los Angeles
,
CA
90013
United States
Phone:
(323) 762-2208
Ontario – Ontario Exec. Center
3535 Inland Empire Blvd Suite 45
Ontario
,
CA
91764
United States
Phone:
(909) 915-2712
Torrance
3868 W Carson Street, Suite 332
Torrance
,
CA
90503
United States
Phone:
(310) 683-6880
Palmdale
1607 E. Palmdale Blvd Suite B
Palmdale
,
CA
93550
United States
Phone:
(661) 839-1941
Glendale
100 North Brand Boulevard Suite 636
Glendale
,
CA
91203
United States
Phone:
(818) 254-0116